My first "hard to get items" were Japanese and since then I've had an unusual interest in getting JSDF items. Here are the things I've collected so far:
First up, a "Jieitai" uniform named to Sgt. Koyama of "Eastward Transport", 1990's era.
A matching boonie, unsure of era, tag and chinstrap are missing.
A "Fang" shirt, named to Sgt. Maj. Tahara, unsure of unit, guessing 2nd Infantry. Dated 1980, has a glow-in-the-dark tag sewed into the back of the collar.
I've seen some of these dated early as 1976, although I can't find any photos that old.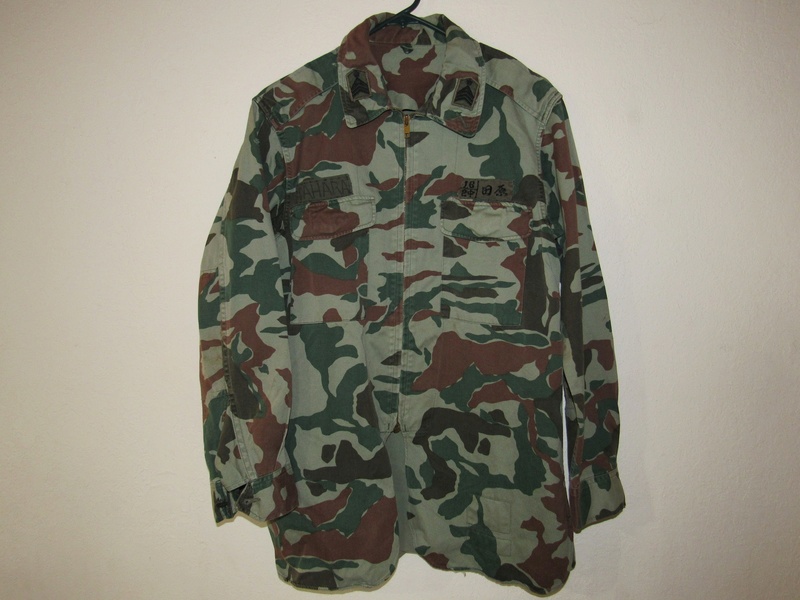 My first pair of Fang trousers, dated 1983. The "Fang" uniform was also allegedly called the "Mk. 1 Camouflage Uniform", and the "Jieitai" camo was the Mk. 2 and 3.
My second, heavily starched and still with lot# tags sewed in, also 1983.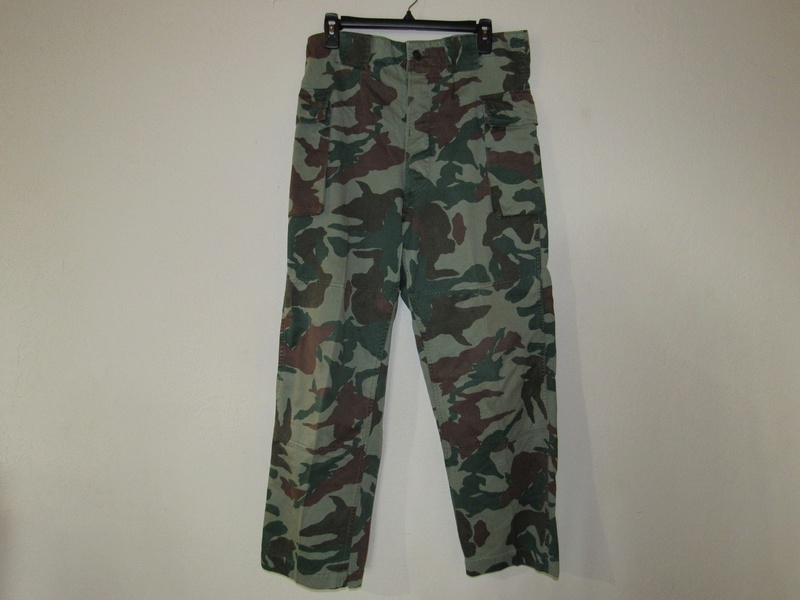 The second pair also have two unusual OD nylon snap loops on the back, maybe for a web belt or equipment? I've never seen these on any other Japanese trousers.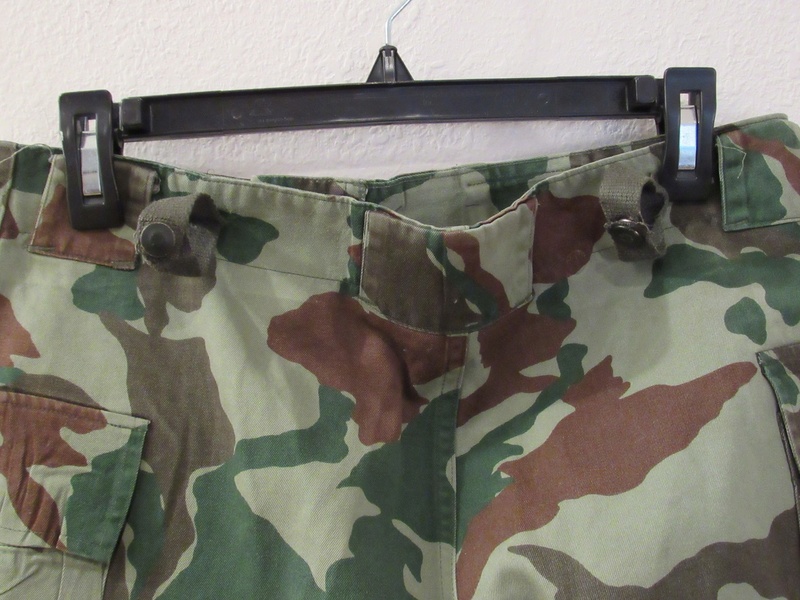 A Fang ridgeway style cap, name and unit of a "Tagawa" on the interior. Has a tag, but production dates on caps for some reason are rare. Guessing 1980's.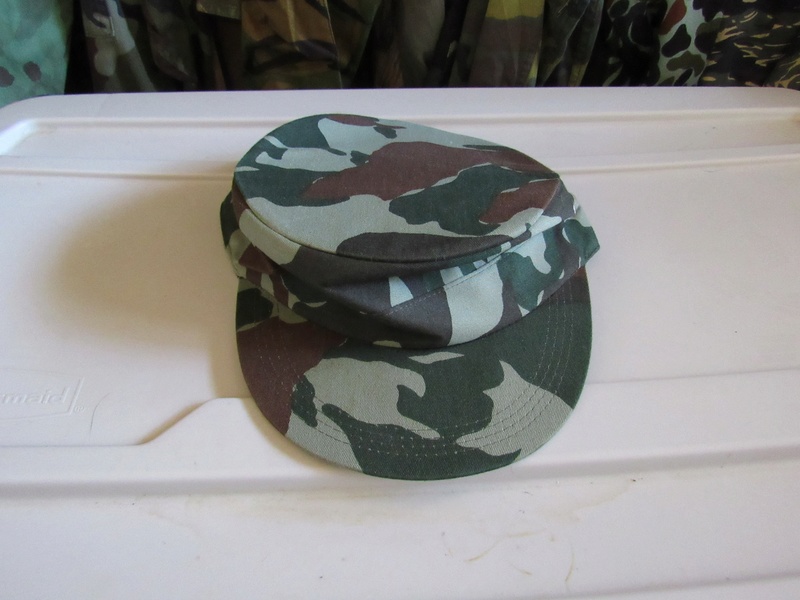 A deployment cap in Fang for an airborne fellow. I've seen quite a few of these for Navy, a few for Air Force, several Jieitai ones, but I've only across maybe two of these in Fang.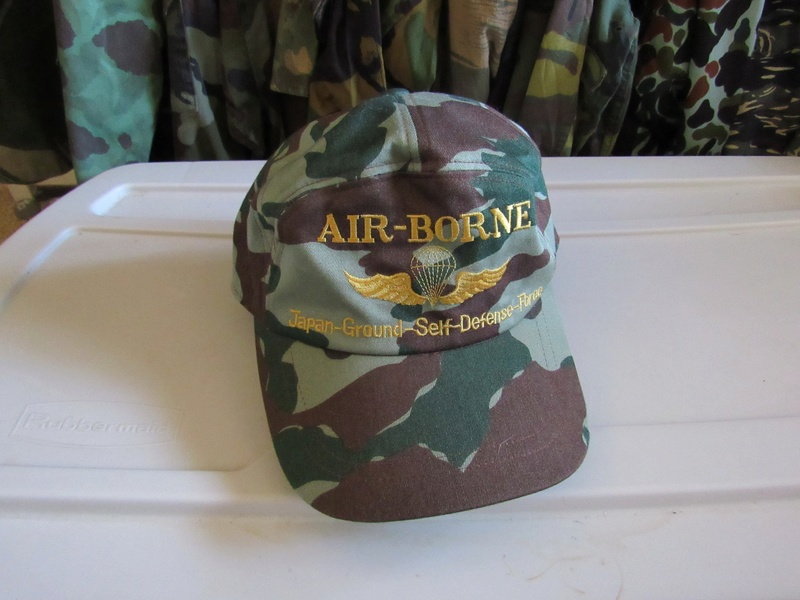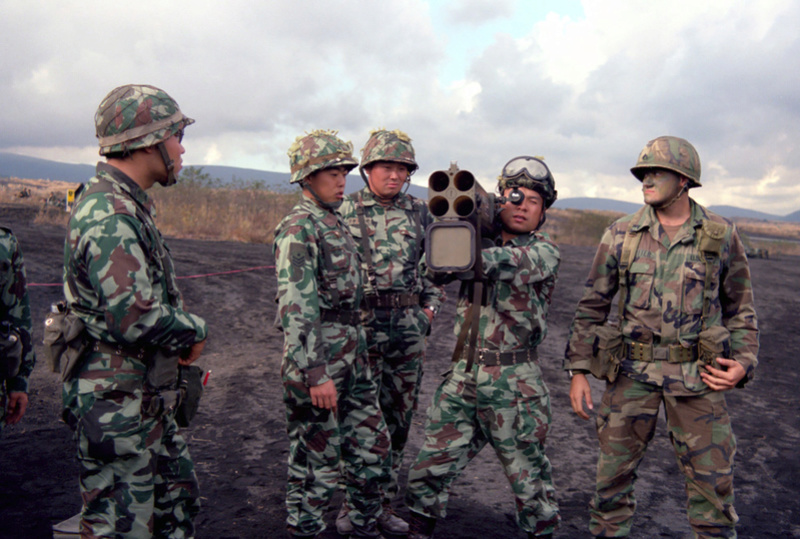 A Type 65 uniform, all dated in the 90's to a Lt. Murata of the 28th Infantry Division.
2nd Type 65 shirt named to Staff Sgt. Takeshi, not sure of unit. Dated 1993.
And my third Type 65, sterilized, dated 1981.
A Type 65 cap, named to "Miyauchi" with an unusual unit patch on the back. Officer's badge on the front. The old T65 caps had lace headbands like the old IJA caps but the Fang cap has a strip of elastic. Not sure about the new Jieitai caps.
A T65 cap with an NCO's cockade, parade version.
As I understand it the Type 65 is still worn today for trainee's and as a work uniform.
A Type 70 visor for an enlisted man. Unfortunately has seen a lot of wear, the visor and front half of the headband have separated. Has the oh-so-desirable saddle sag as well.
A JMSDF "Umiji" general working cap, based off the Catalina cap. Acquired from a Marine who got it in 1984.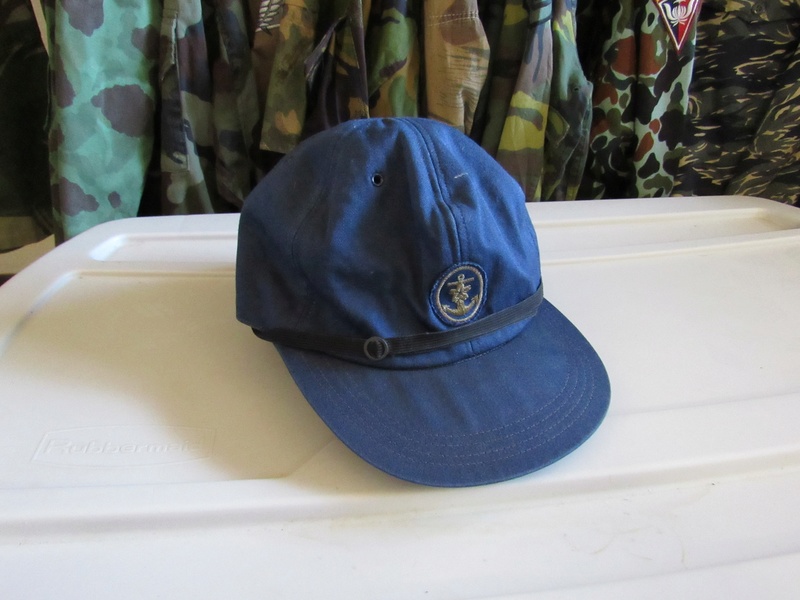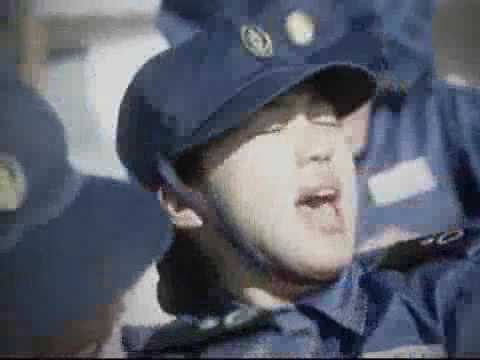 A JASDF High-Vis flightsuit, dated 1991. I wish this still had the insignia on it.
Enjoy!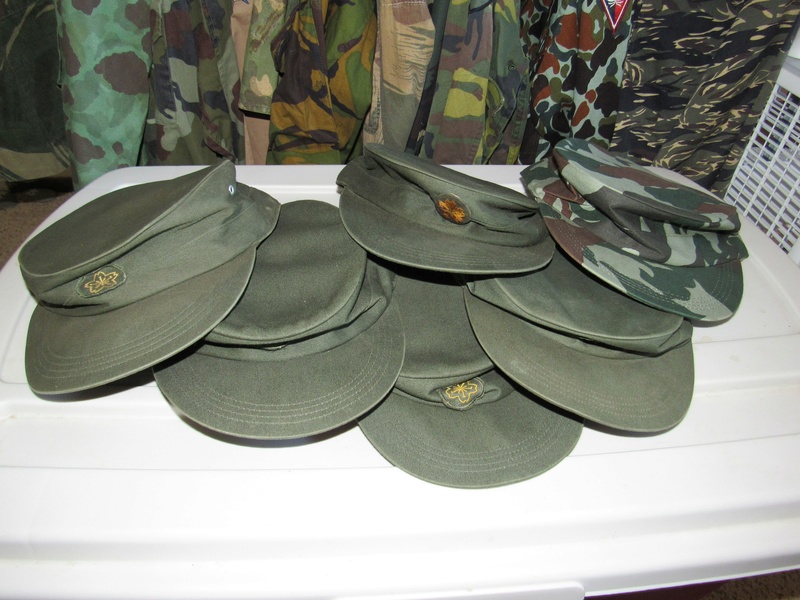 -Nate