Recently made 2 SADF loadouts, figured I'd share them here.
First one from the 70's - mid-80's.
Gear:
Early type Nutria color uniform (shirt, field jacket, trousers, all with pointy pocketflaps)
M63 helmet with net and burlap cover
1970 Pattern kidney-pouches-belt assembly
P70 H-suspenders
4 P70 R1 (FN FAL) magazine pouches
P70 canteenpouch with plastic canteen
R1 bayonet (FN FAL type C) with nylon scabbard
2 Different P70 bayonet frogs (R1 and Uzi?)
An extra bayonet scabbard out of steel (added later, so not shown)
P70 backpack with shoulder straps
P70 groundsheet/poncho carrier with poncho
Brown boots (breadthwise stripes sole pattern, 1971 dated)
In the background:
P70 patrol bag with sling
P70 snap buttoned belt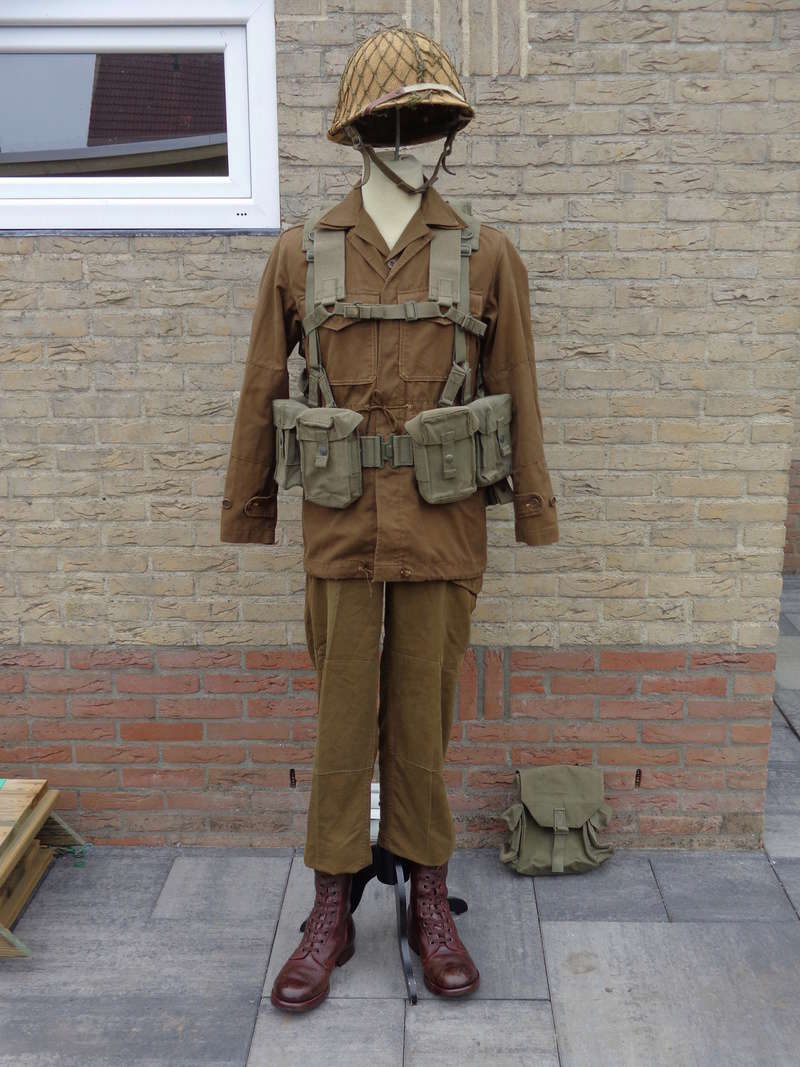 And then one from around 1987 until mid 90's, whenever the Soldier 2000 camo uniform was introduced (which wasn't 2000 as the name implies).
Late type Nutria color uniform (shirt, trousers, both with straight pocketflaps)
M87 helmet with 2nd type Nutria cover
Nutria bushhat
1983 pattern tactical vest
P83 canteen
P70 snap buttoned belt
Brown boots (breadthwise stripes sole pattern, 1971 dated)