I was inspired by a previous thread on the BCB fleece (
https://iacmc.forumotion.com/t10775-bcb-brown-fleece-with-goretex-trial-item
) to procure one to compare to my Austrian Army thermojacke.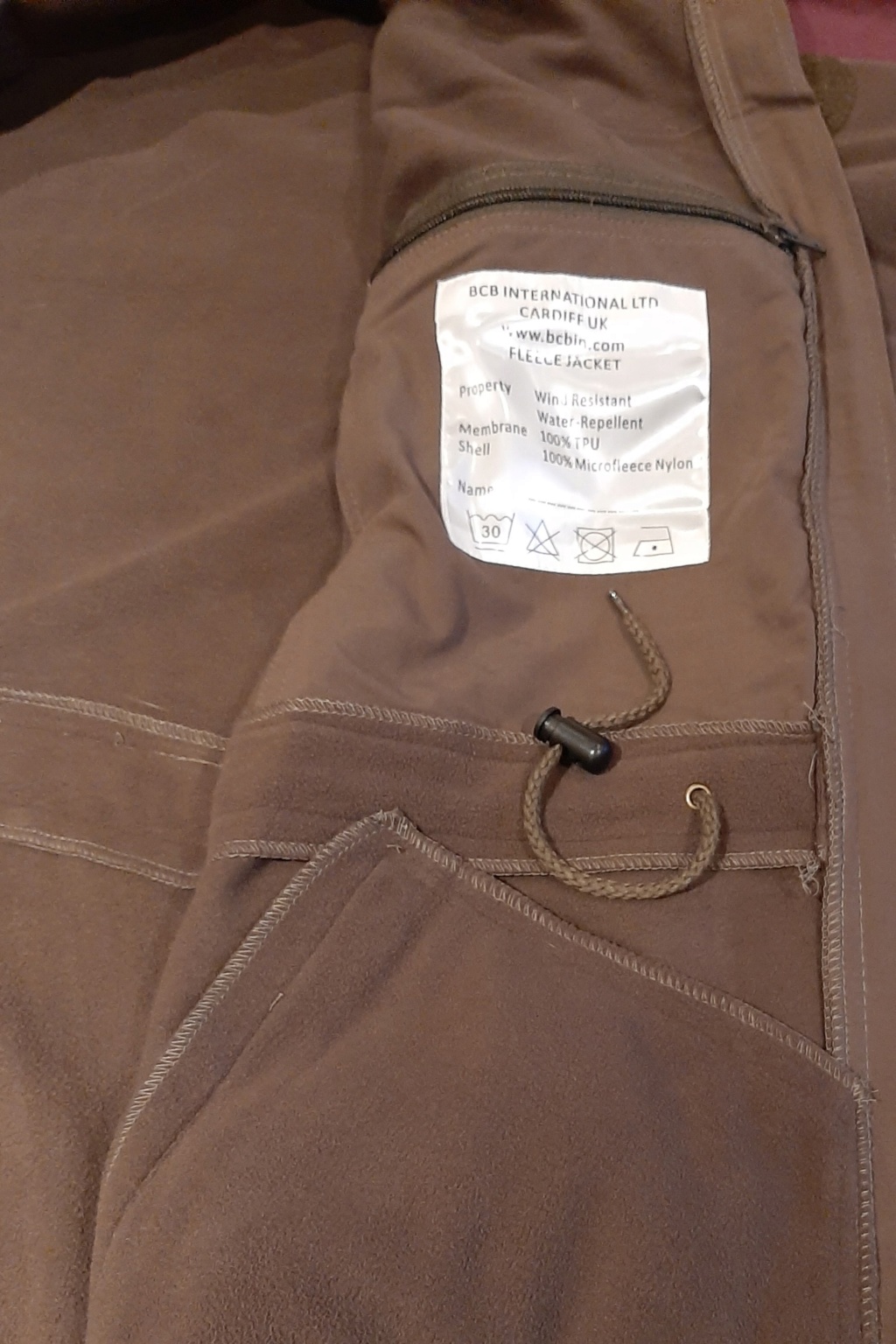 The BCB fleece costs £26.71 new (in Medium - other sizes more expensive) from their web site (https://www.bcbin.com/Catalogue/Products/Outdoor-Adventure/Clothing-Accessories/Clothing-Accessories/Unisex-Fleece-Jacket-Olive-Green). I'm based on the UK so got free postage & packing so that was the total cost.
The main material of the fleece is a very similar wind stopper PU membrane fleece fabric. It feels different to my thermojacke but that isn't surprising as my other two Austrian Army fleeces all have a different feel to the fabric so they are not very consistent. The material as stated on the label is different - the BCB is 100% nylon where as the Austrian jacket is 50%/50% polycotton.
There are some differences as you might expect. The cut is slight different at the bottom - the BCB version isn't as elasticated/bloomed. The Austrian fleece (on top) is 96-100 III-IV and the BCB is a Medium. Arm length, chest and shoulders are very similar sizing: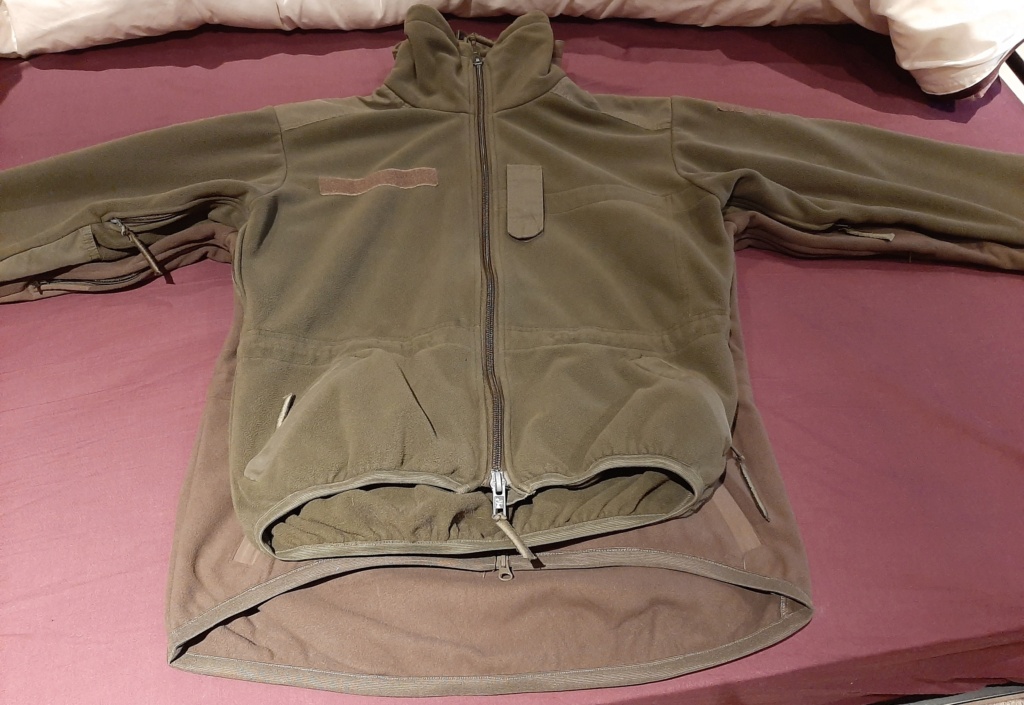 The underarm zips are longer on the BCB version:
The flat green material on the elbows, shoulders, along the length of the front zip/pockets and the rank slide is thinner feeling on the BCB version. It does however have YKK zips instead of some no-brand version. There are no extensions on the zip pulls to aid when using with gloves however:
I think the thumb holes on the sleeves are better done on the BCB version as well (first image - thermojacke second) although the Austrian fleece has more wear so this might account for at least some of this:
Colours are obviously not the same either, the thermojacke is green whereas the BCB version is more of a brownish colour. This again is something that others have commented on - no Austrian fleece appears to match the colour of any other!
I've tried both in windy weather and the wind stopping properties are the same. The longer BCB under arm zips make for better cooling in this area of the jacket. The wider bottom suits me as it drops lower than the waist (although it allows a little more draft in).
All in all, I'm very happy with the BCB version for the price. It appears well made, performance is on a par with the Austrian version but longevity is probably not going to be as good due to the thinner material on some of the high stress areas (elbow/shoulders). Bearing in mind other repo versions are as much as £100 or Euro's this is a bargain IMHO.