Matchstick's thread on the trials pattern uniforms sparked a memory and some photos I had saved from a couple of pieces I saw years ago that I was never able to positively identify.
Over the years I came across a few examples for sale (that I was unable to win) of a unique DPM shirt, trousers, and sleeve patch in DPM that were pretty convincingly tagged
as belonging to the RCMP/GRC and dated to the 80's/90's, right after the CAF camouflage trials.
My question is, were these actually utilized by the RCMP and if so, by which units/regions? 1980's-90's dated uniforms seems pretty convincing to me that they were adopted
at least on a small scale, but I have never once seen a photo of any of them being worn, and I can't find any forums or online posts in which anybody has ever mentioned their
wear or usage or shown any in private collections.
The first jacket, tagged "Jacket, Combat, Summer Camouflage" although the hanging loop blocks the upper part of the nomenclature tag, features an RCMP
stock number and manufacture date of March 1986. It has four pockets, the lower two rotated to the hips to facilitate easier access while mounted.
I did see a matching pair of trousers, though I forgot to save the photos of it and I can't remember the date on the tag. I am almost certain though that they also
had two hip cargo pockets similar to the old Israeli or JSDF uniform trousers in place of regular slash hand pockets that would seem more ideal for accessing while mounted.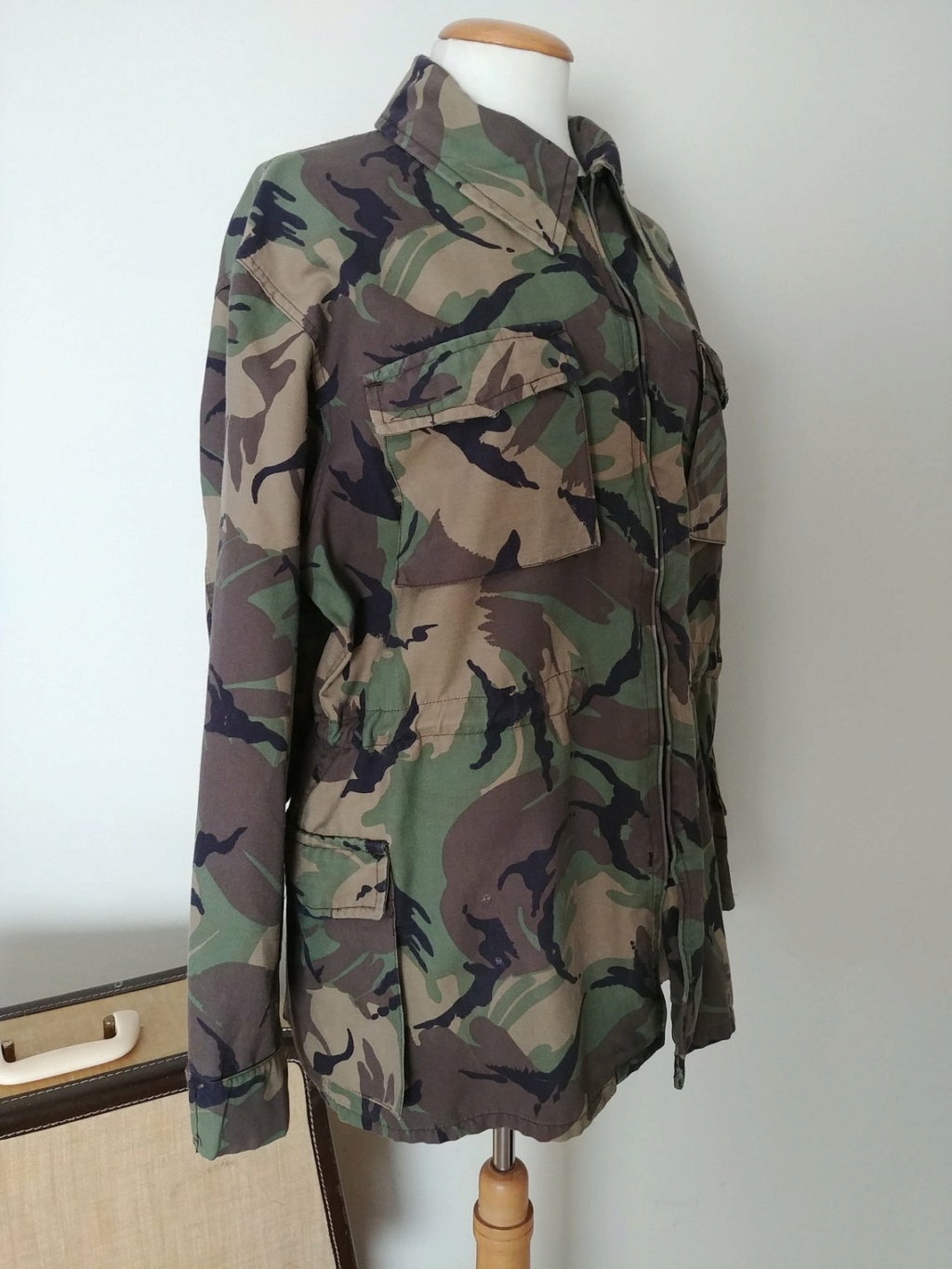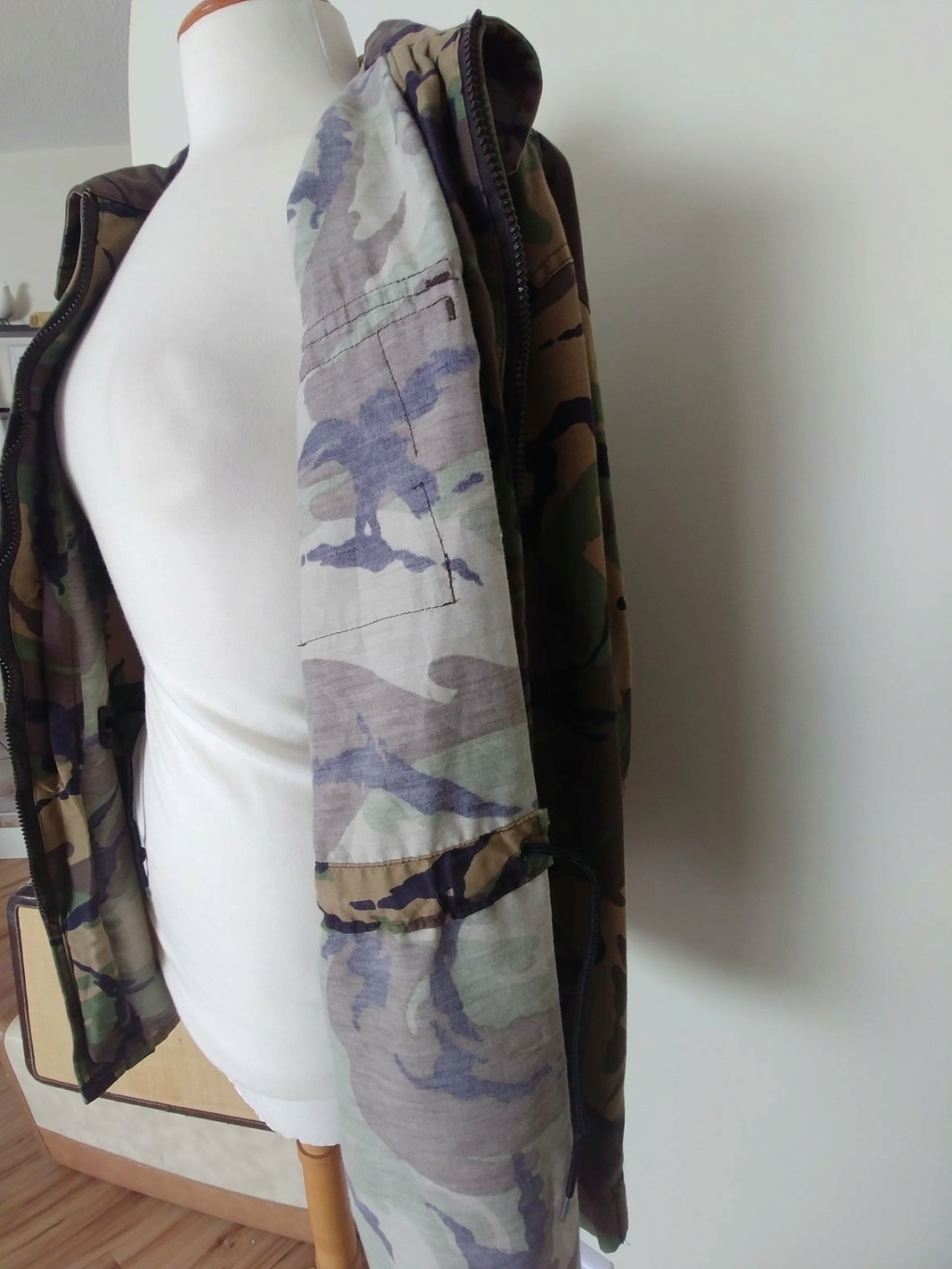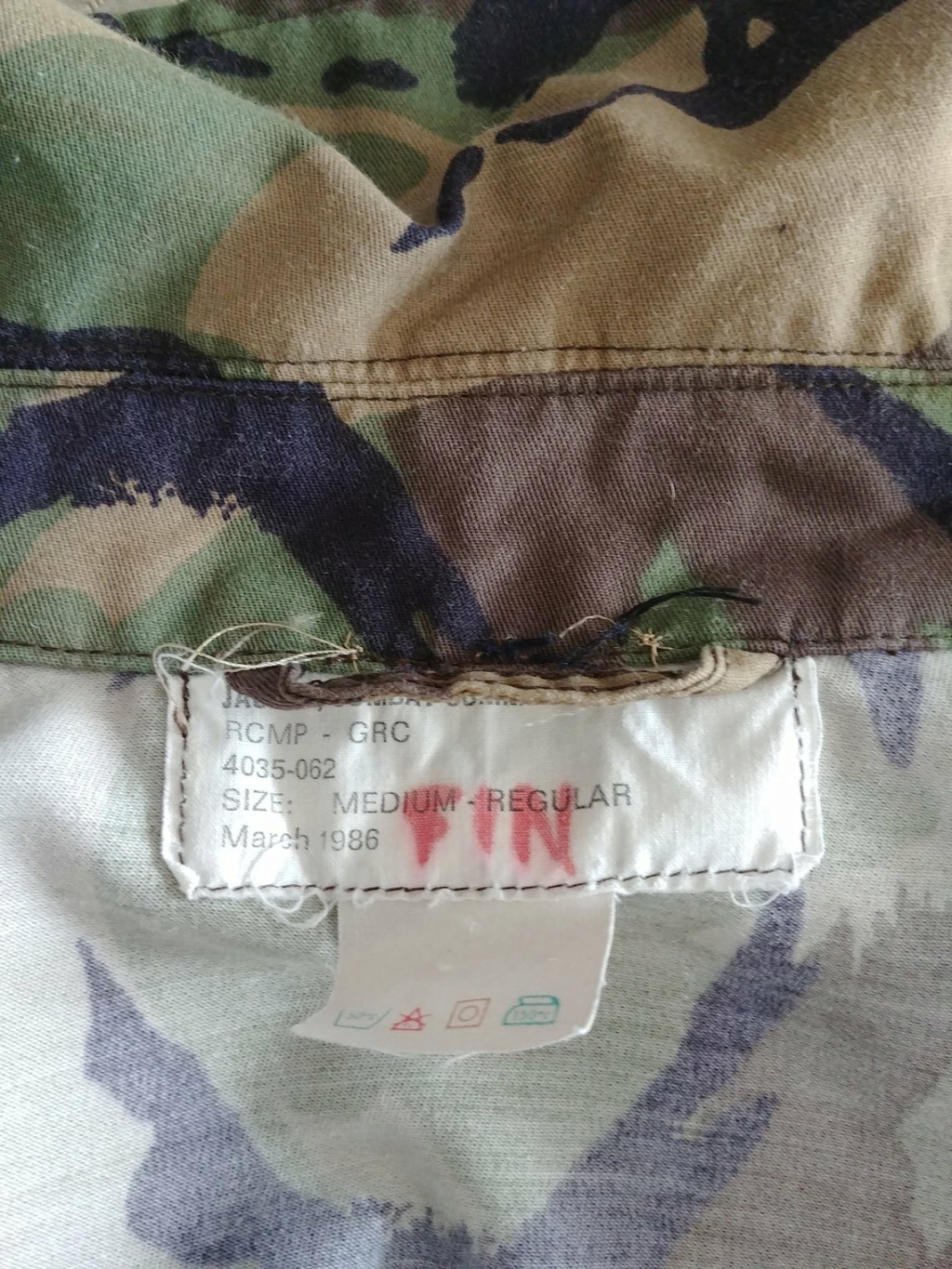 A DPM sleeve patch apparently for the above jacket.
And the other jacket and pattern (you may recognize this seller's pics).
This one is an a sort of woodland jigsaw-type pattern, and seems nearly identical in cut to the DPM version although the lower hem pockets
are in a more typical position and not rotated to the hips like the DPM jackets'.
The tag on this one calls it an "RCMP Combat Jacket, Summer Camouflage" with a manufacture date of July 1992, and a nearly identical RCMP stock number
albeit short one 0.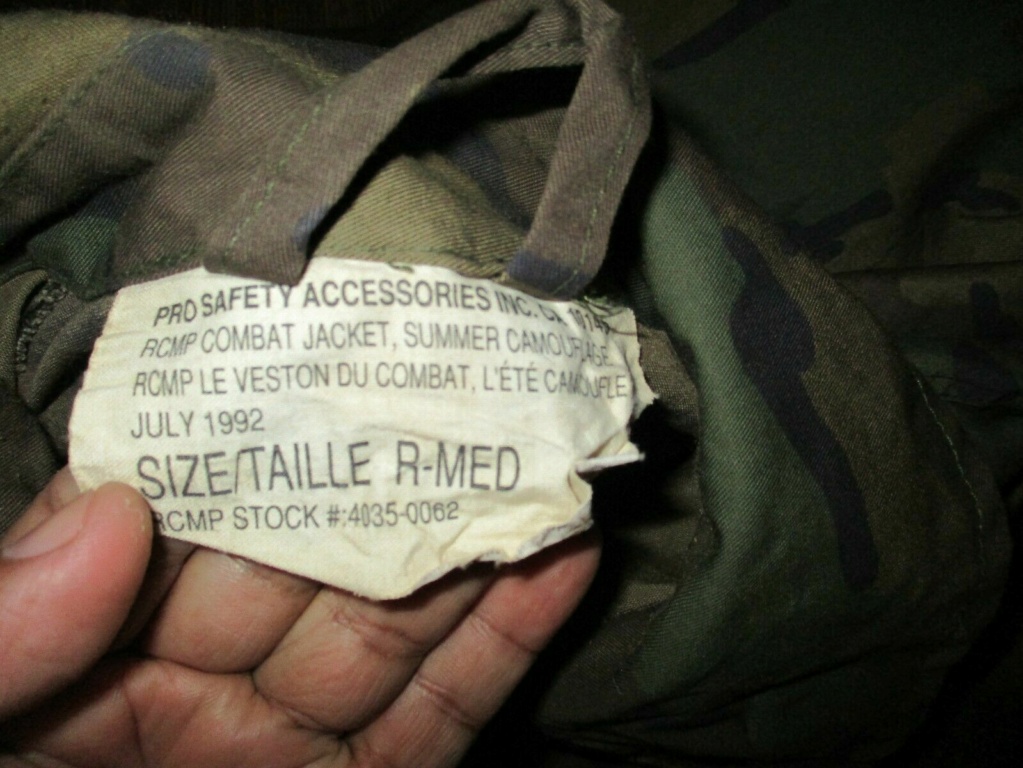 Regards,
-Nate