These pictures came from a friend's collection and I am using them here to show the differences between the two types of Mobutu uniforms. You may be asking youself what a Mobutu uniform is? Well...they were a type of uniform used by the Soviet Spetsnaz (Special Forces) from the late 1970's up until 1990's. These uniforms are highly specialized and are EXTREMELY rare to find. Most of these uniforms were used during the Soviet-Afghanistan War, but there is credible evidence that they used these uniforms in other areas as well (Africa). They are supposedly named after an assassination of Mobutu in Africa. What I don't understand, Mobuto was the leader of Zaire and was never assassinated by Soviet Spetsnaz or KGB Alfa teams. He died of prostate cancer. These uniforms are shrouded in mystery, as is much of the history of the Soviet Spetsnaz and KGB.
The jacket on the left with exposed buttons is of the early type. The jacket on the right is of the later type.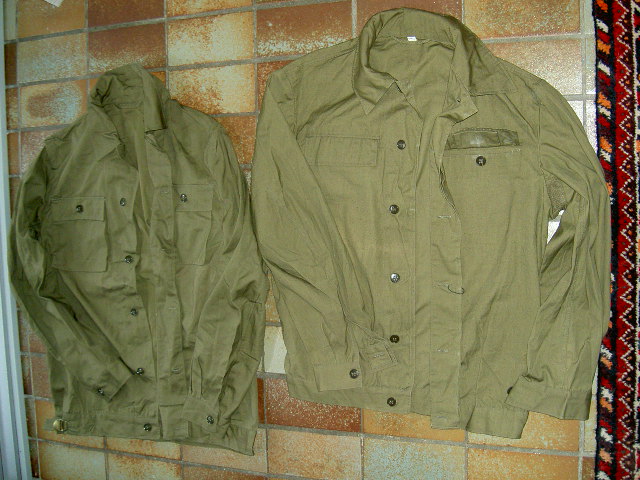 Picture of the pants. The one with the exposed buttons is the earlier version.