OK...here are a few photos I found on YAHOO...someone please explain a few things to me....
1st...why does this guy have a 3rd ID & 25th ID patch on his arm & a 4th ID on his helmet?????? and the other guy has a 10th mountain on his helmet????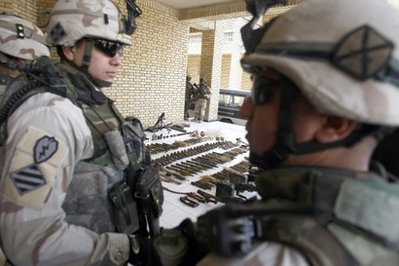 2nd...on this blackhawk crewmember...what is the Darth vader thing over his face...mouth/nose area??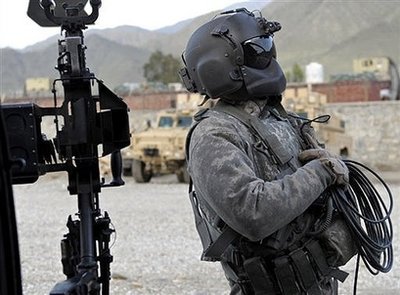 Steven