A short while ago, I was able to acquire these. The Shadow Line patterns and the urban variant of the All Over Brush are missing, but the swatches pictured here were the only examples left in storage. I did a follow-up with the Army office that headed up this project and got some more information on the patterns. The individual I spoke with was one of the team leads on that project, and their name is actually listed on the patent documents for the Natick-designed patterns submitted in this trial. I inquired about any surviving uniforms in these patterns, but was informed that none survived field testing or had since been discarded (aside from the small bunch of Urban Track uniforms some of you lucky folks here have acquired). While they aren't uniforms by a long stretch, I'm still very excited to have examples of these somewhat undocumented patterns in my collection.
All patterns I received.
Woodland, Desert, and "Mod" Desert All Over Brush
Comparison of differences between the Desert and Mod Desert patterns
Next, onto the track family of patterns: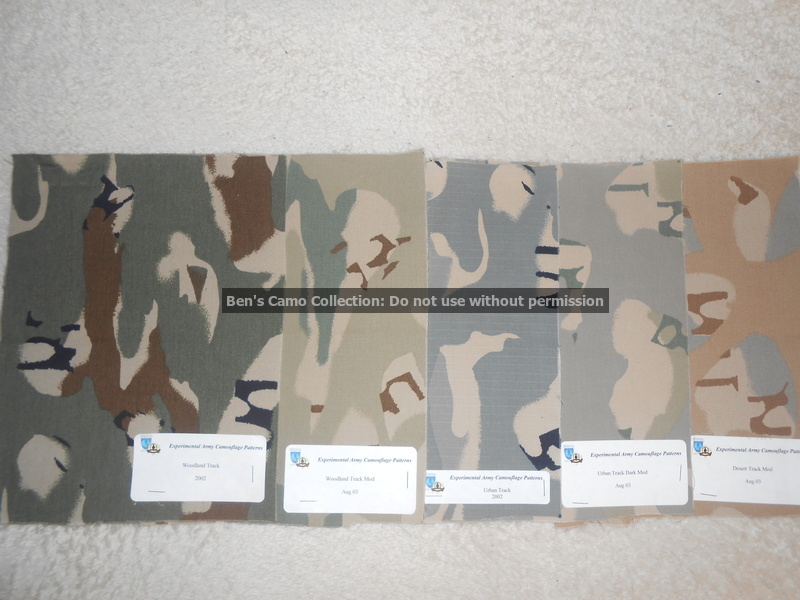 (from left to right, per attached labels) Woodland, "Dark" Woodland Mod, Urban, "Dark" Urban Track Mod, and "Mod" Desert Track
Comparison of Woodland (left) and "Dark" Woodland Mod (right) patterns. This is puzzling, because the so-called "dark" pattern is of a much lighter colour palette than the regular woodland pattern.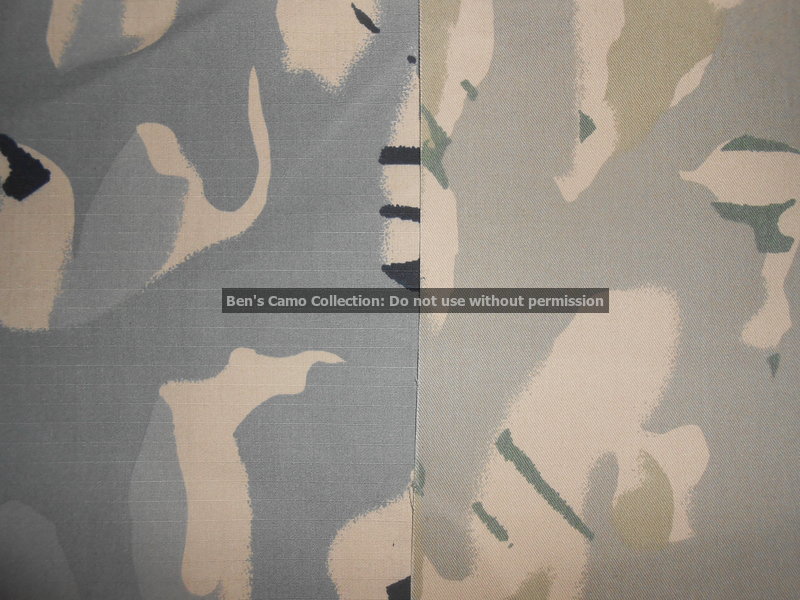 Comparison of Urban (left) and "Dark" Urban Track (right) patterns. Same as above, the darker variant seems to have slightly brighter colours, just a subdued contrast against its counterpart. You can plainly see the colours chosen for UCP in these patterns... I'd say UCP is a digitised middle ground between these two patterns, but still slightly favours the regular Urban Track.
Comparison of "Dark" Urban (left) and Mod Desert Track (right) patterns