Made another Airforce loadout, bit earlier this time, around 1966-1976.
1966 Because of the boots (though I've heard these might actually be M69, if true, I'll update that later), 1976 because that's when the
C3-mask entered service.
Dutch Airforce (KLu) ground troops, 1966 - 1976.
M58 HBT grey summer uniform
Corporal rankslides
Grey trouserbelt
M53 (M1) helmet with an extra layer of grey-green paint
Grey M52 belt without back buckles
Grey M1 Carbine magazine pouch
1st Type aluminium canteen with brown cap in grey M52 pouch
K-gasmask bag with straps
Black M66 boots
In the background:
Grey cap
Grey M1 Carbine magazine pouch (slightly different than the other)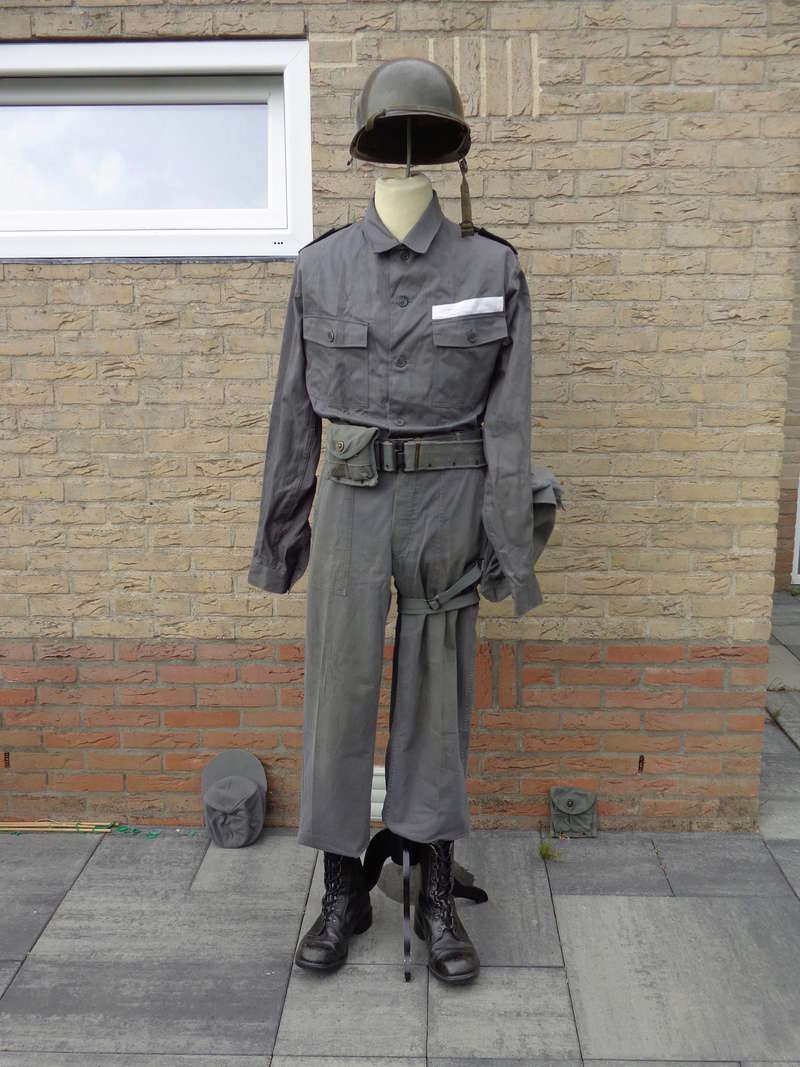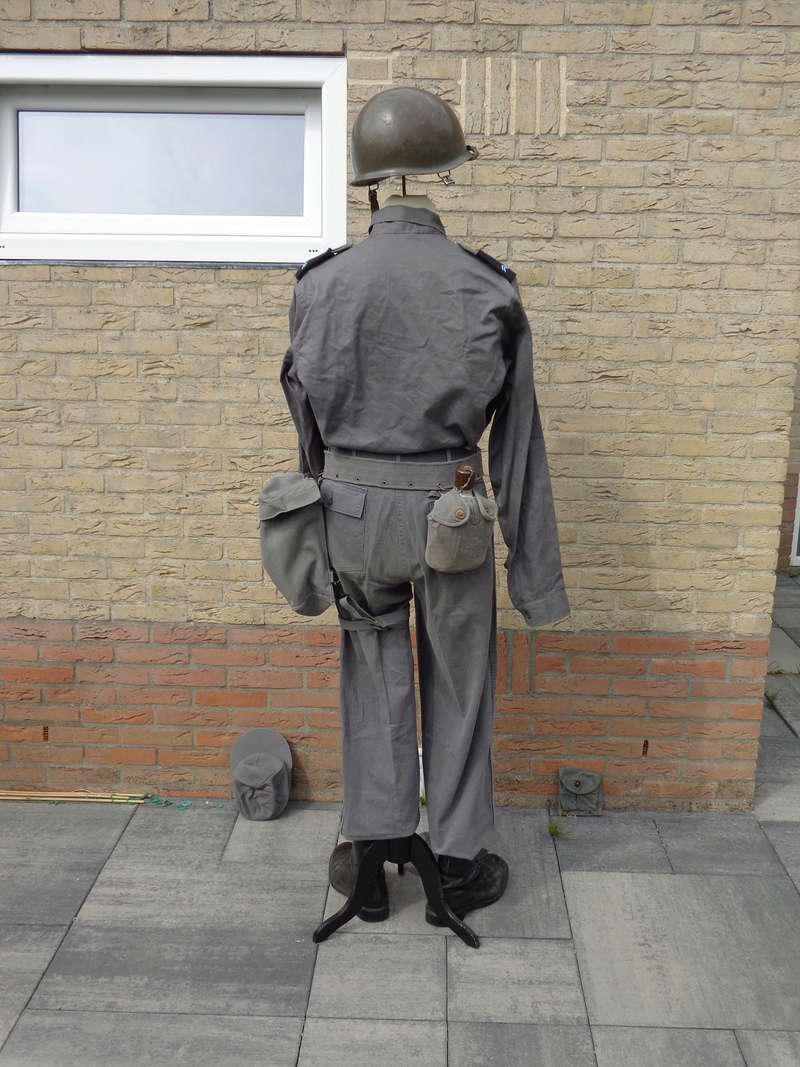 Reference pics: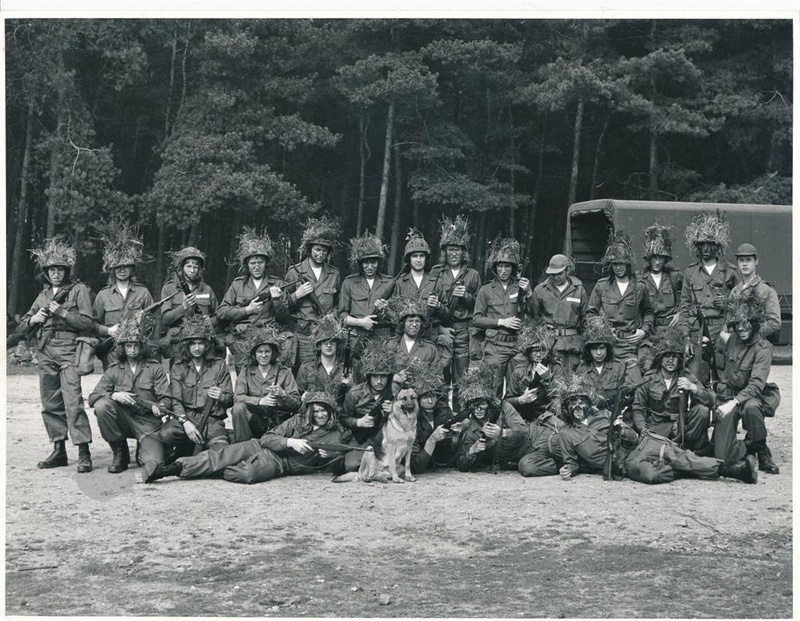 Some guys couldn't be bothered to camouflage the helmets at all.