I've acquired a few ROK uniform items over the years, some are sadly incomplete but I'm slowly trying to acquire shirts and trousers and hopefully caps to complete them.
First off is a unique Navy "leaf" based pattern. I believe this particular model was a commercial/private purchase. It is badged to Petty Officer 2nd Class Lee of the ROK Navy Reserve.
Next up is some woodland, a standard "ball" style cap with a reserve patch on it and a normal pair of BDU trousers, dated 1995.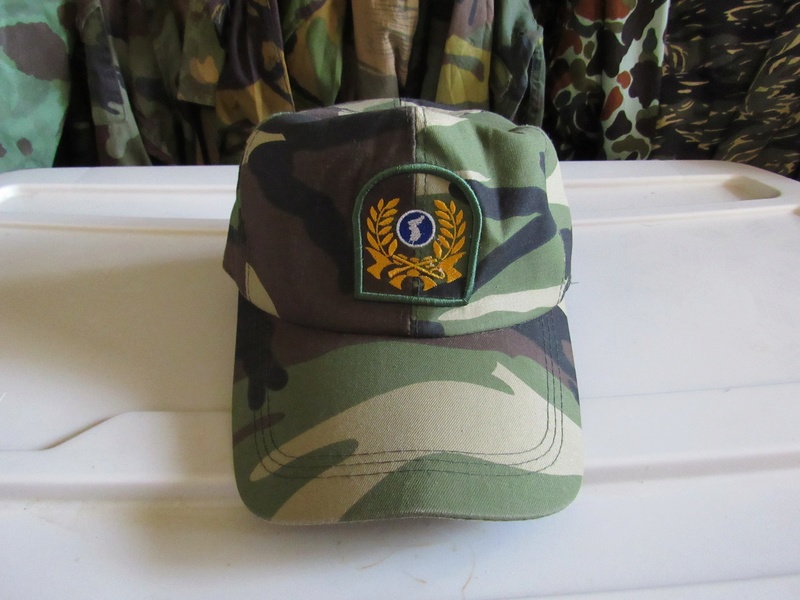 Here is an M43 style field jacket with a ROKMC emblem, from the Vietnam era.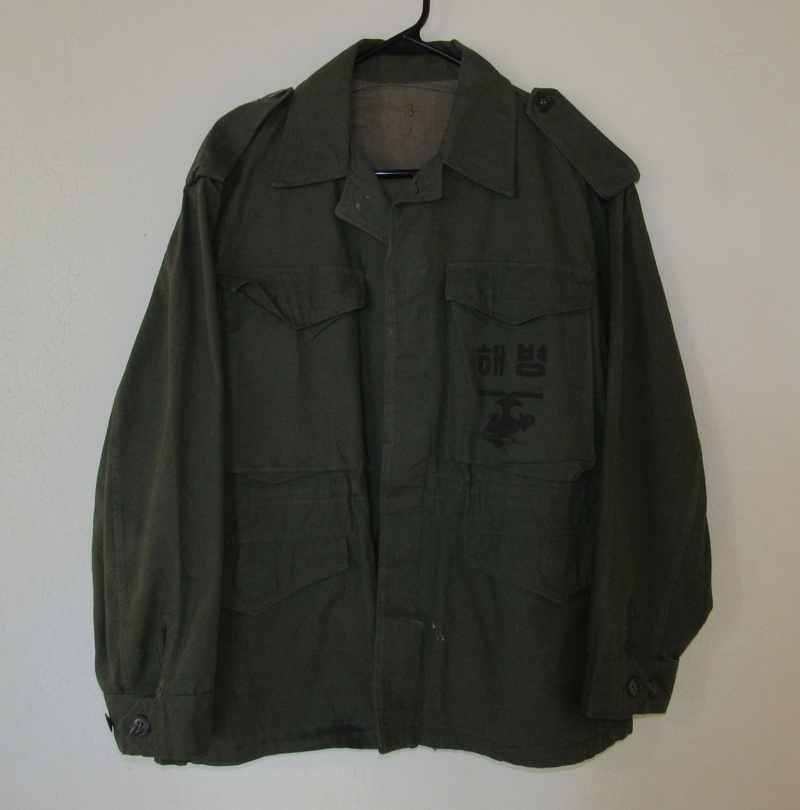 Next is actually an unknown, this is a "noodle" camouflage shirt that the seller told me was an export model, but was unsure to which country.
Many South Korean items were exported to many countries so it is difficult to ID them, especially this as it does not have any tags or stamps, or remnants of any having been on.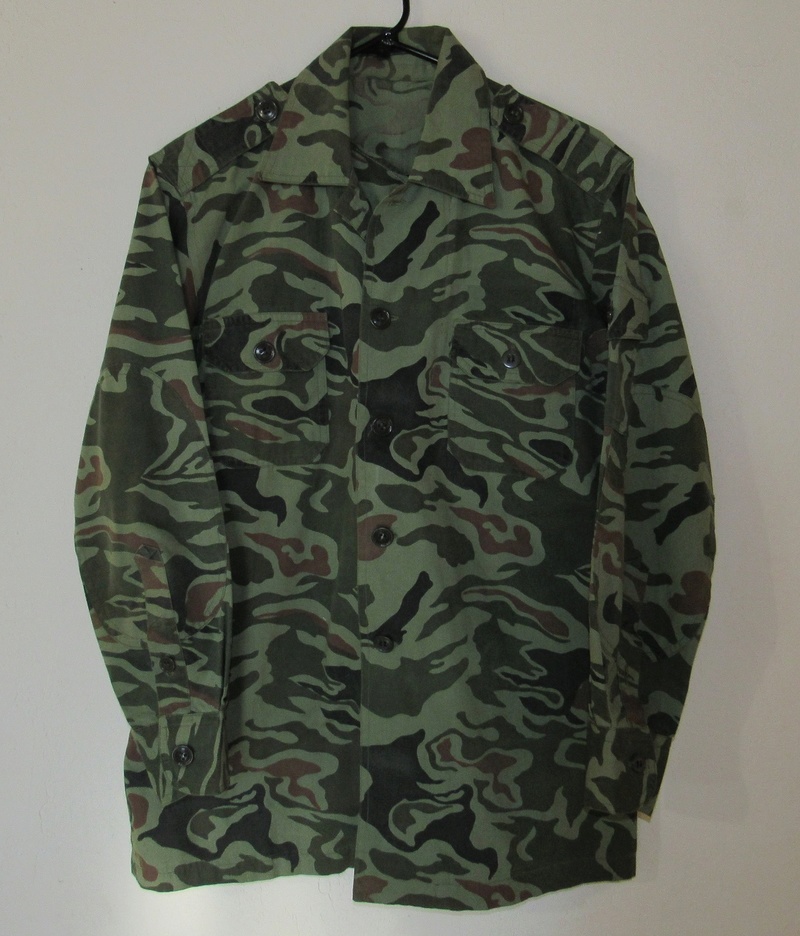 Another noodle shirt, dated 1979 and badged to a Special Forces Sgt. Yang, airborne qualification as well.
Next, a fairly rare ROKMC pattern called "puzzle" or sometimes "jigsaw" or "leopard". It was allegedly introduced in the mid-70's and quickly replaced by 1980 by the "turtle shell" pattern.
This one is dated 1976 and sadly had the insignia removed.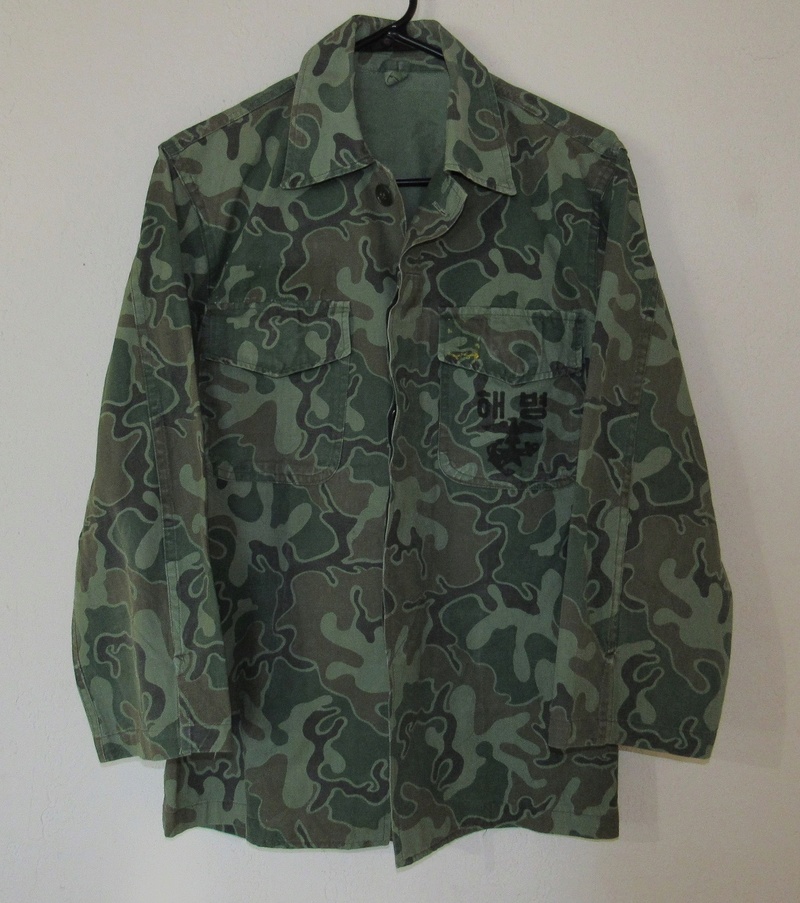 Here we have a "turtle shell" M65, which replaced the previous puzzle camo. I've noticed ROK veterans, particularly Marines, often embellish and embroider their old uniforms and wear them often.
I've had difficulty finding "issue" turtle shell, as most I find are often embellished and do not have the issue nomenclature tags.
I don't know if there are commercial reproductions that are sold and are purchased by veterans who then take them to tailors or what.
I do know the red name tags are actually issue, and the Recon patch is also issue, but the rest is "iffy" to me.
A desert shirt in the ROK's own desert pattern for those deployed to Afghanistan. This one is named to Cpl. Moon.
I've also seen ROK SWC use a digital version of this, of which I've only seen one uniform for sale before, and it sold for a lot.
Here is a shirt in the current issue Army, Navy, and Air Force pattern introduced in 2010 called "Granite B".
This one is badged to Artilleryman Cpl. Lee of the ROKA 5th Corps. Dated 2012.
If anyone has any knowledge of other trial patterns like a Granite A or Granite C, I'd love to see it.
The ROKMC in 2010 adopted a digital tiger stripe pattern. From what I've heard from Korean friends it is nicknamed "Waves" or "WAVEPAT"
This one is also dated 2012 and is named to PFC Song.
The pattern also strangely has two occurrences of the ROKMC EGA hidden in the pattern, a small one in the tanish color and a larger one in black, which you might be able to see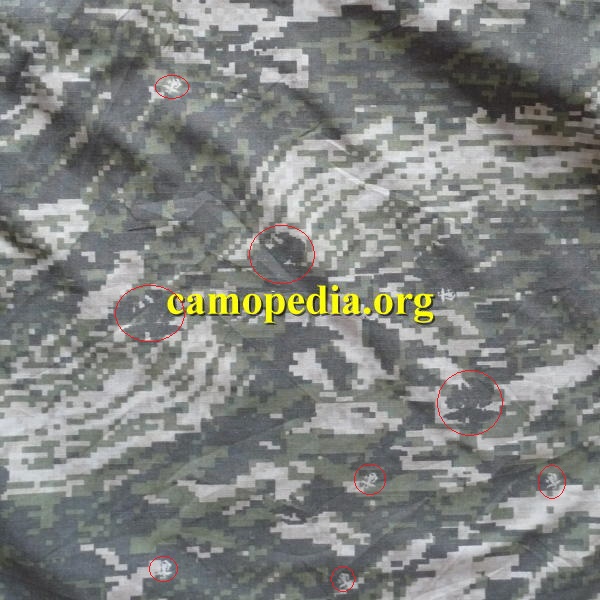 Prior to the regular armed forces getting digital, the ROK Special Warfare Command (SWC) adopted this greenish MARPAT look-alike in 2006.
These trousers are dated 2009. I got these from a Thai seller who had a small lot of them back around 2010, and they all had red paint on them along with the matching jackets he had.
Whether this was a way of demilling them, I don't know, because all ones I see today do not have the red paint marks.
This was the most curious ROK piece I've found besides the possible export shirt.
It is an MA-1 style reversible jacket in noodle and dark blue. I've seen these before, all with the ROK Armor patch on them.
From what I've heard noodle was only issued to special forces, which leads me to believe that these were for maybe recon armor units?
I have also seen matching noodle tanker coveralls with armor insignia but sadly I didn't manage to grab any and them seem to have dried up pretty hard.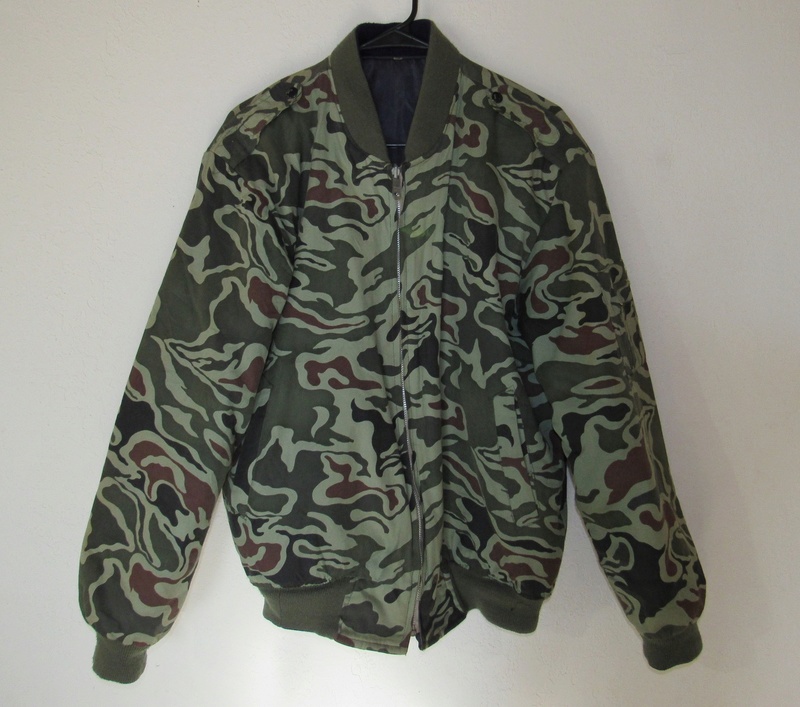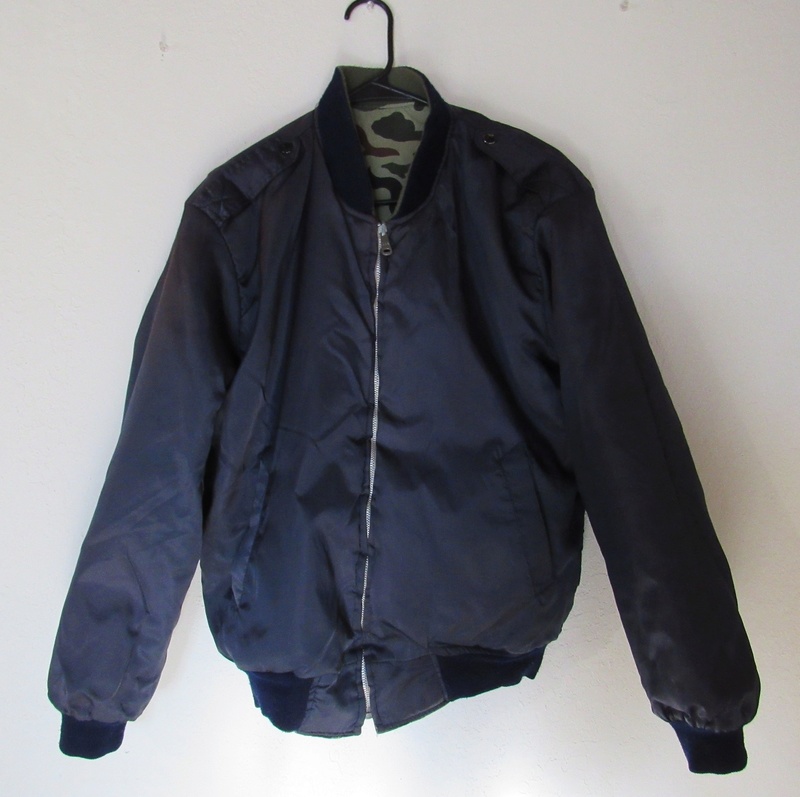 I wasn't sure if I'd put these in the US section or here, but I might as well both.
Here are some South Korean made jungle boots in noodle camo, from what I've gathered they were possibly for some of the USSF advisers stationed in Korea in the 70's.
They were brand new, unissued in wax paper when I got them. I will post all the photos I have of US advisers wearing US badged noodle uniforms as well.
However, I've yet to find any photos of either ROK or US special forces wearing these.
I've got more items to acquire soon, until then, enjoy!
Any feedback/corrections/comments are greatly welcome as well, please let me know if I messed up any info.
And of course, reference photos!
I will try to order them by pattern/uniform/era but some may be random, I apologize beforehand for this.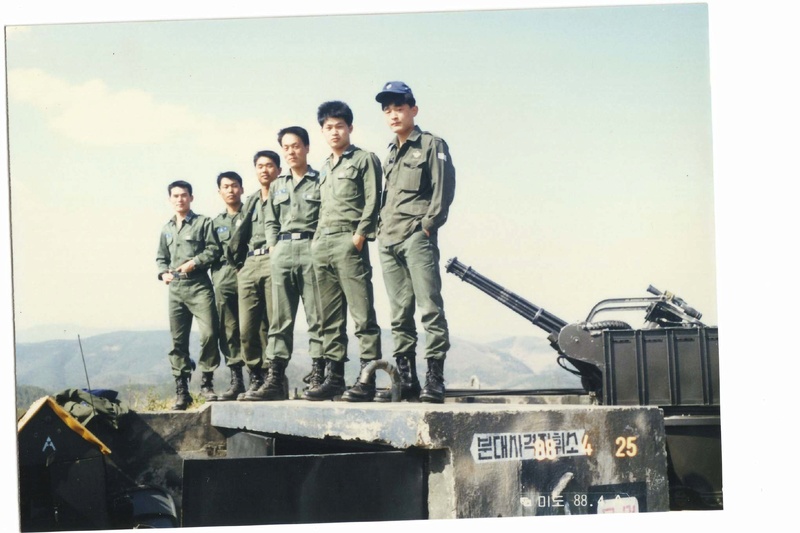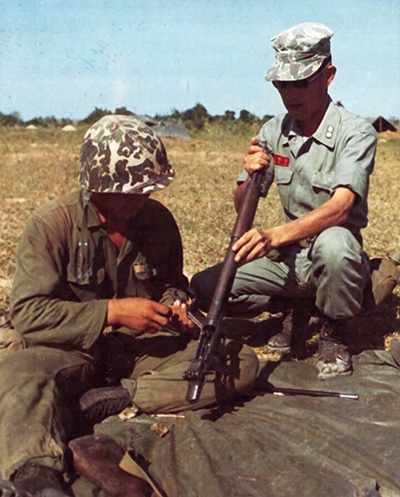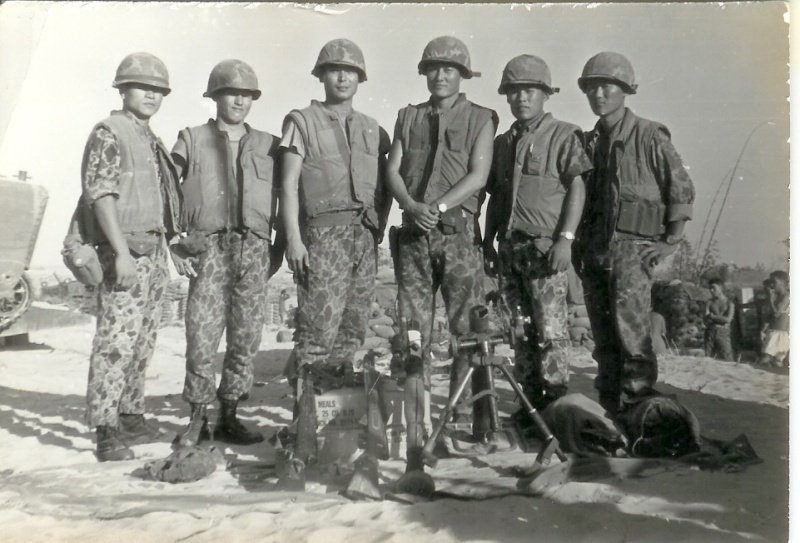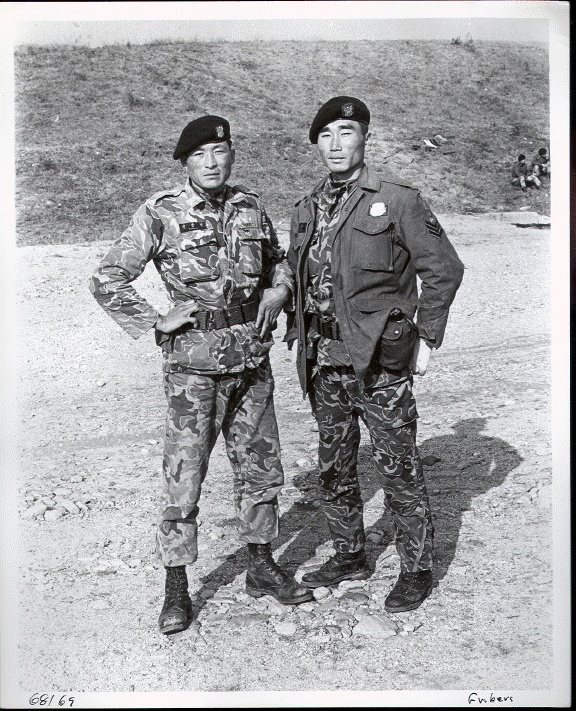 This was the only photo of the puzzle pattern I was able to find of it in use.
Hard to find even in photos it would seem.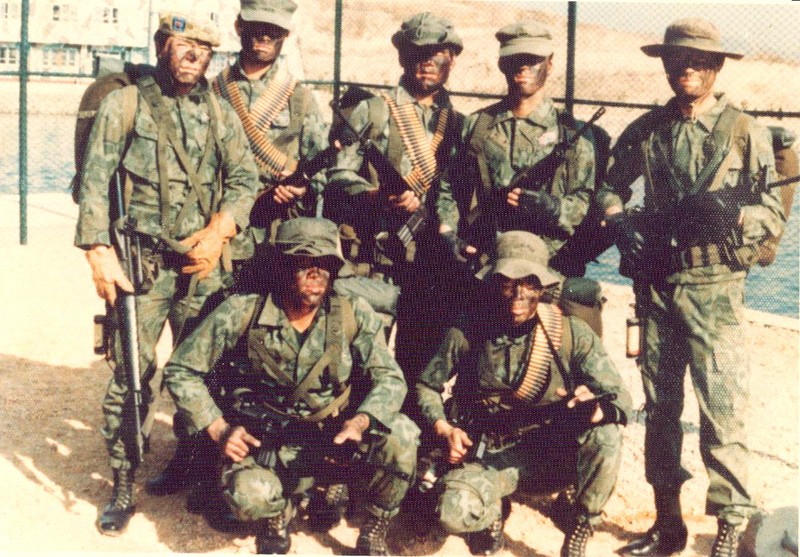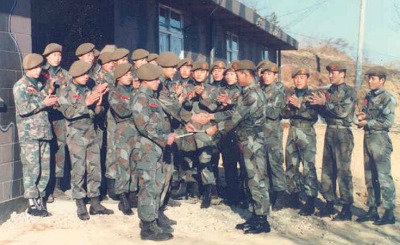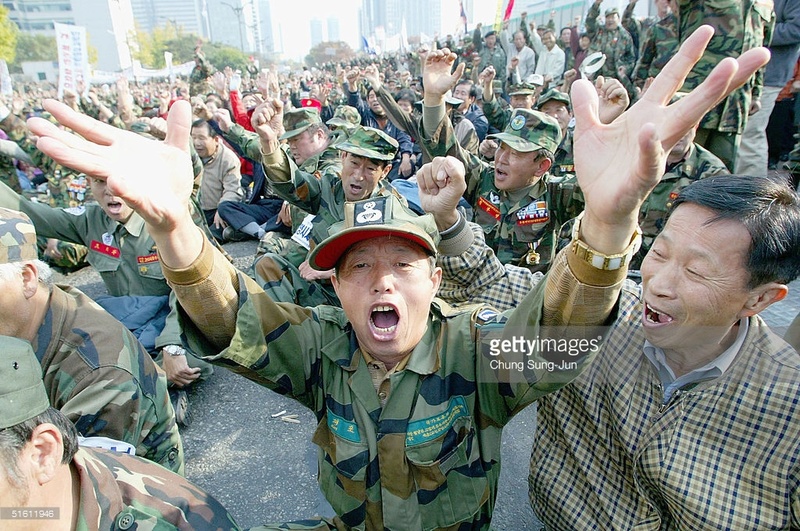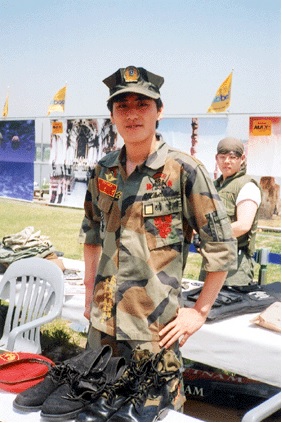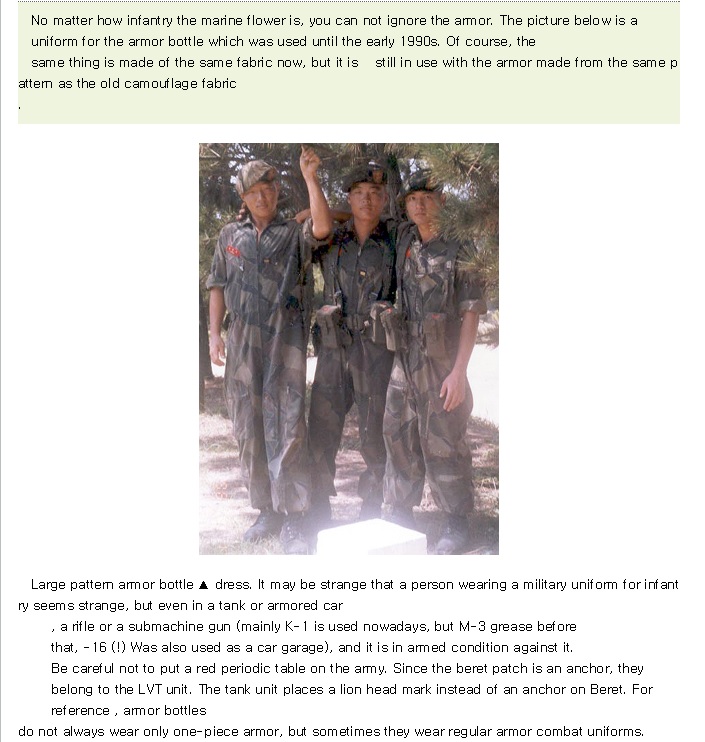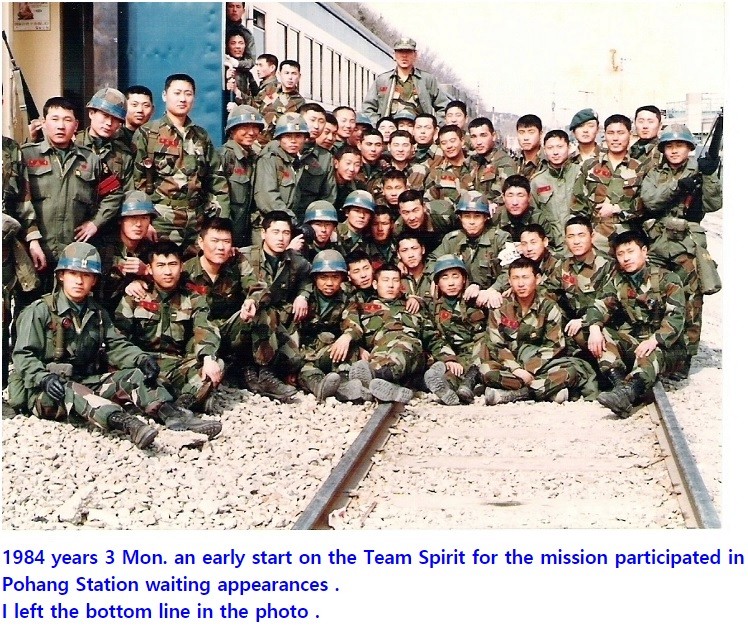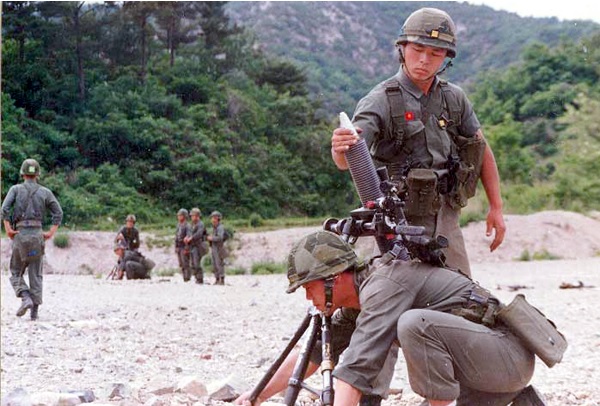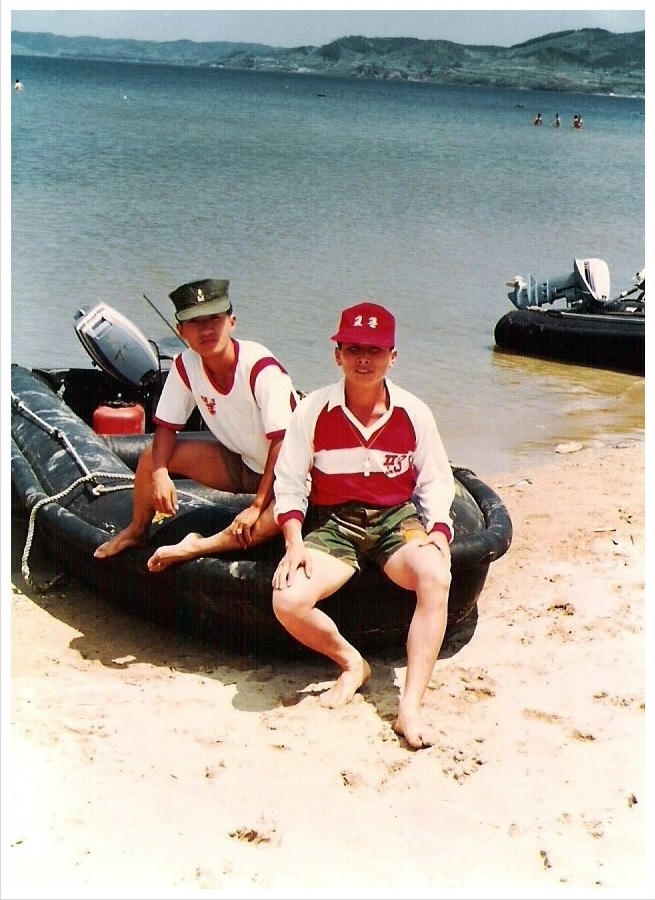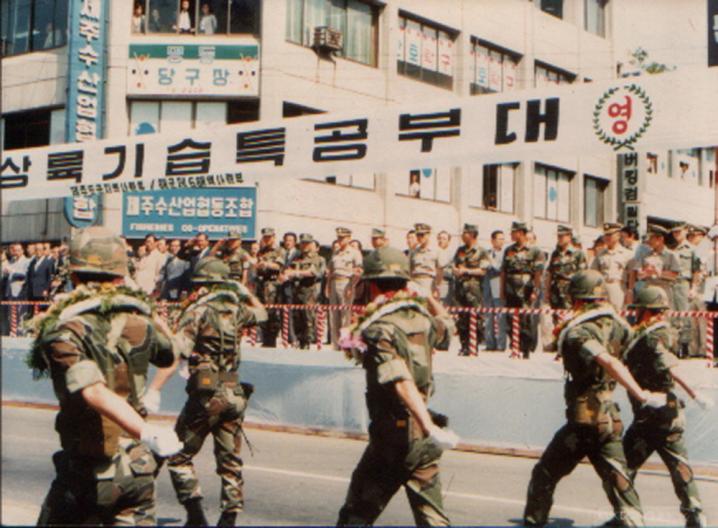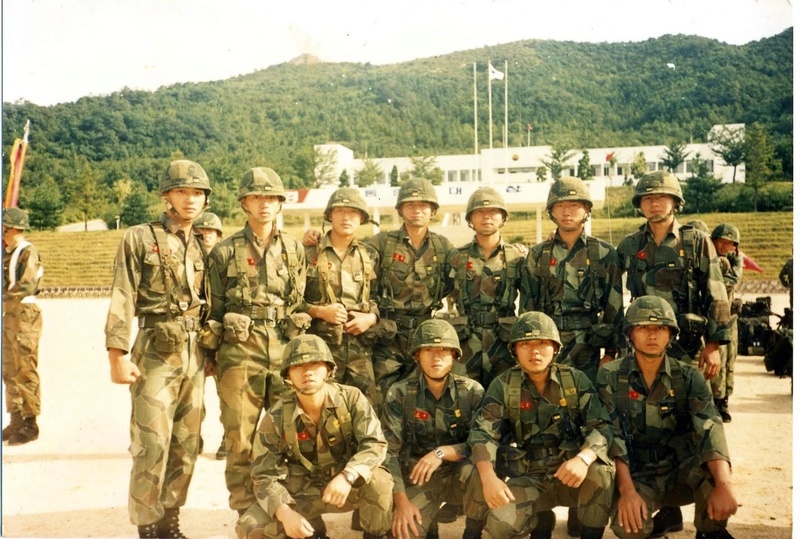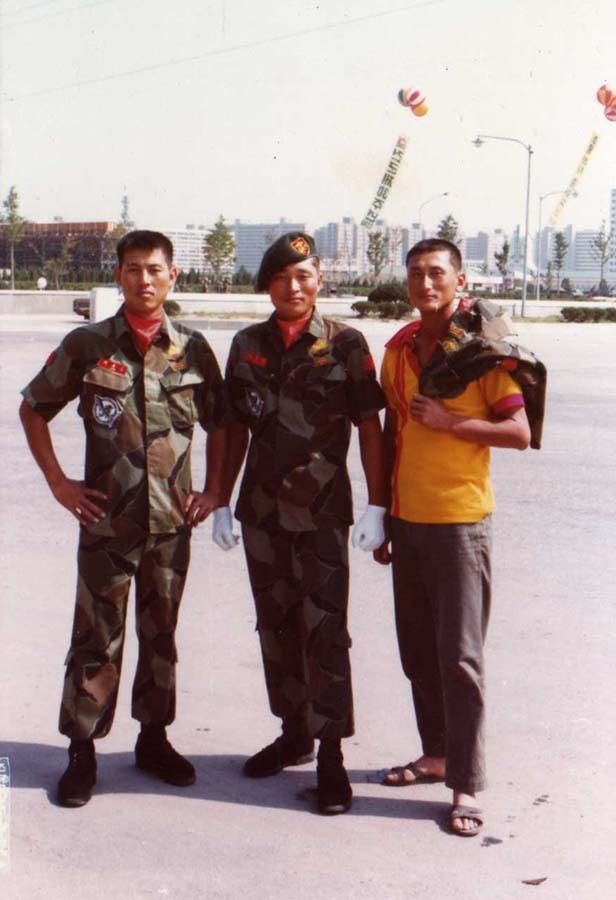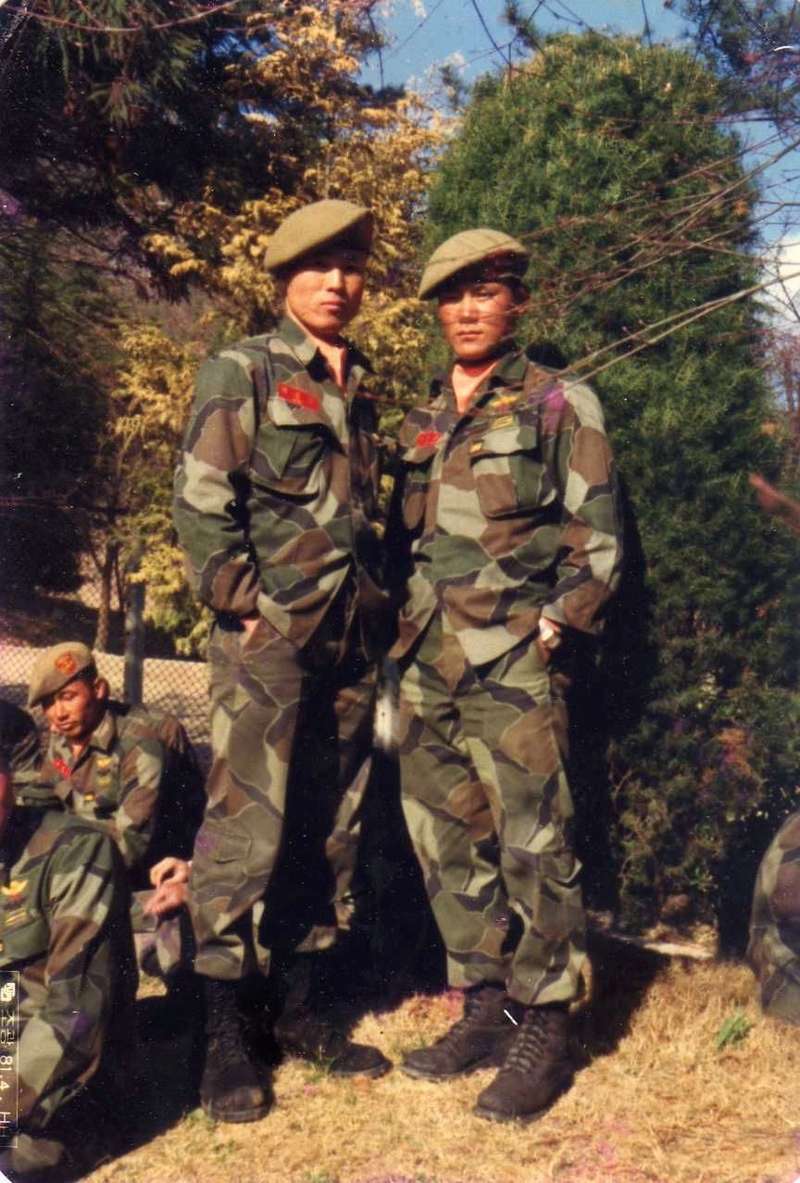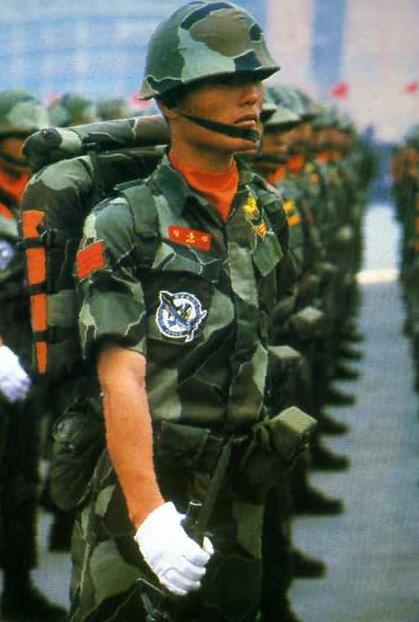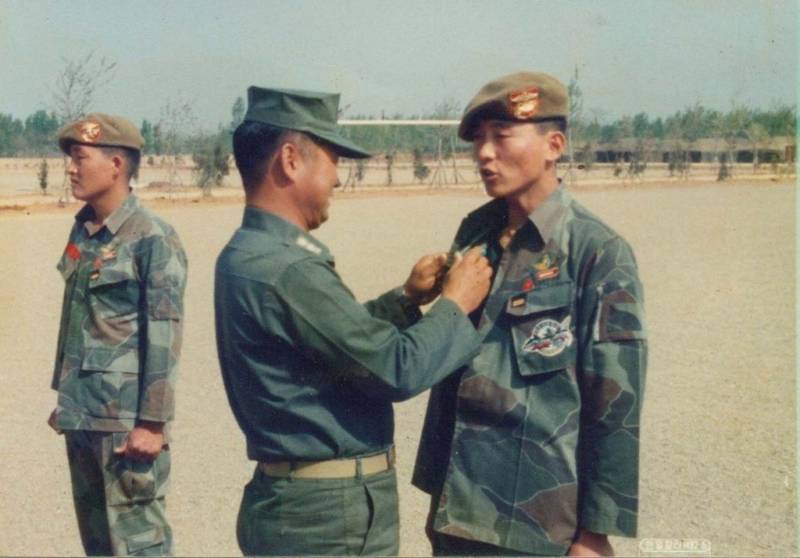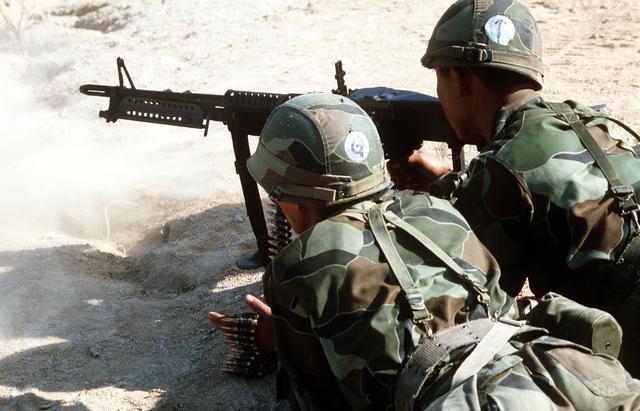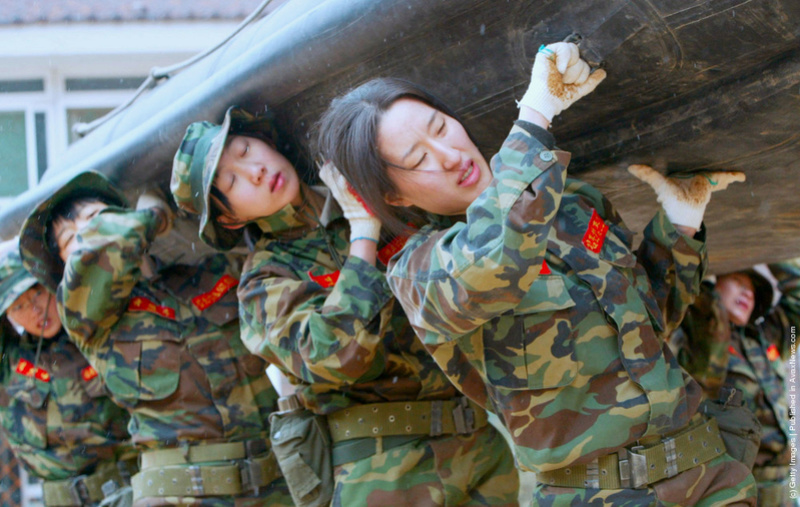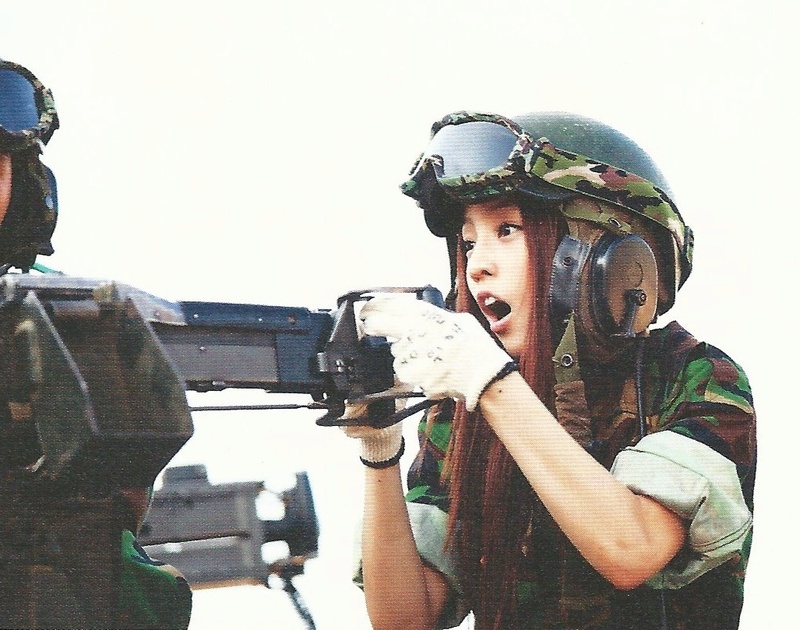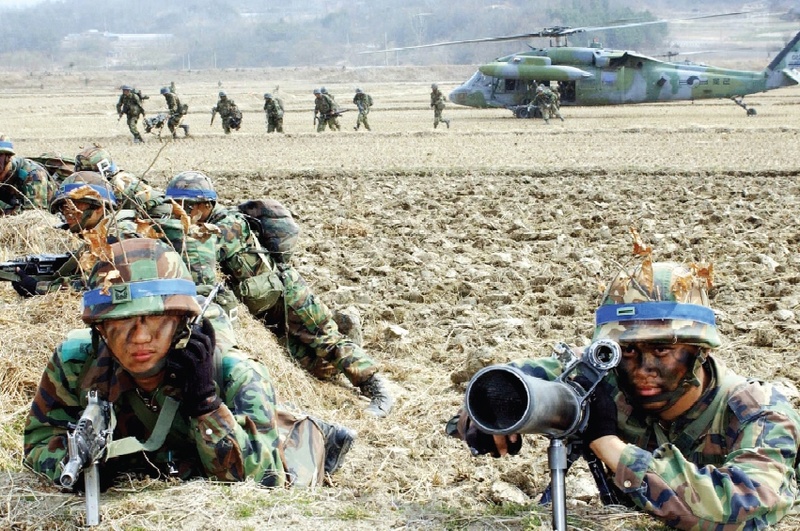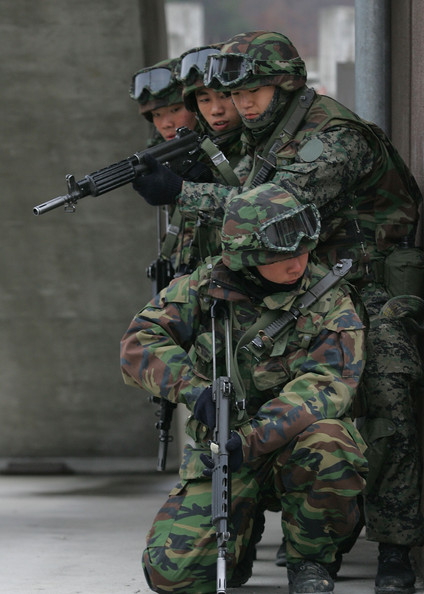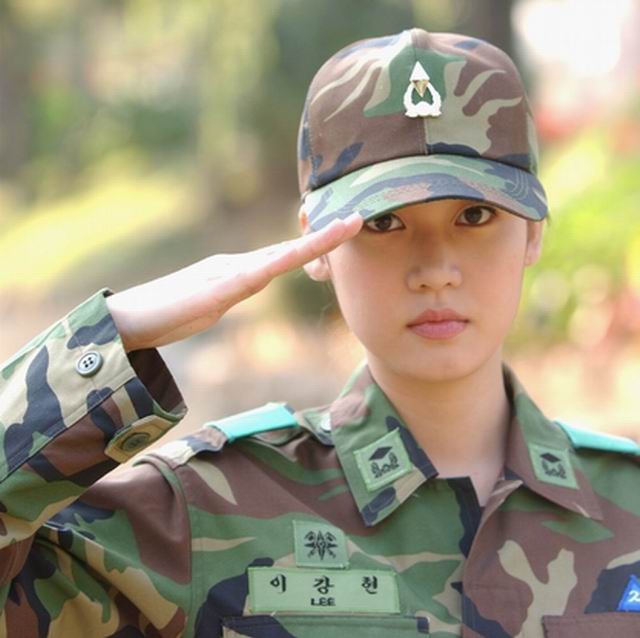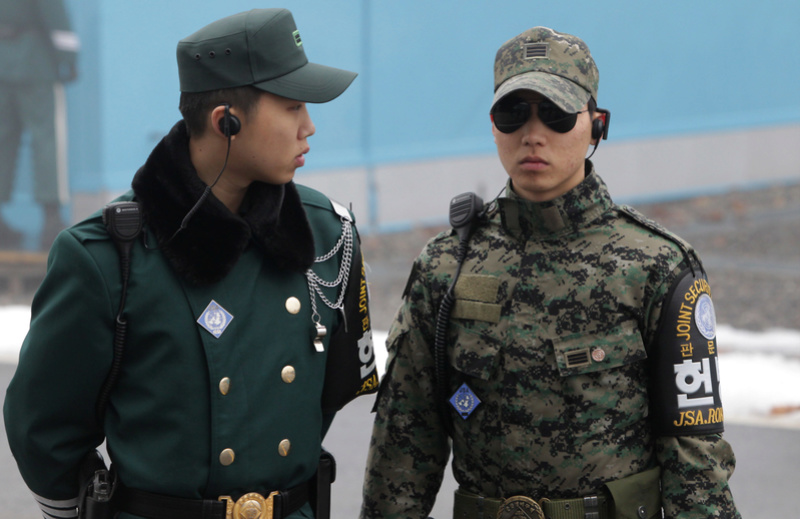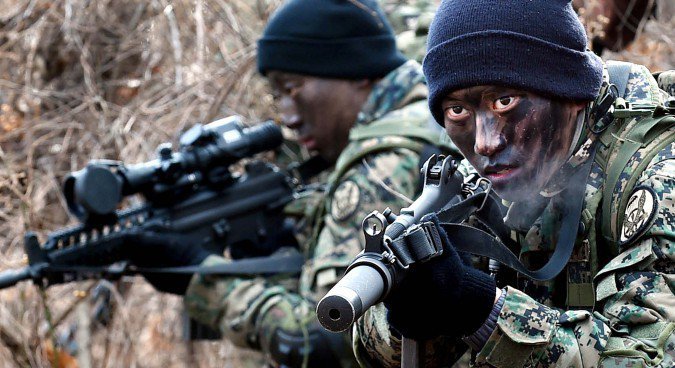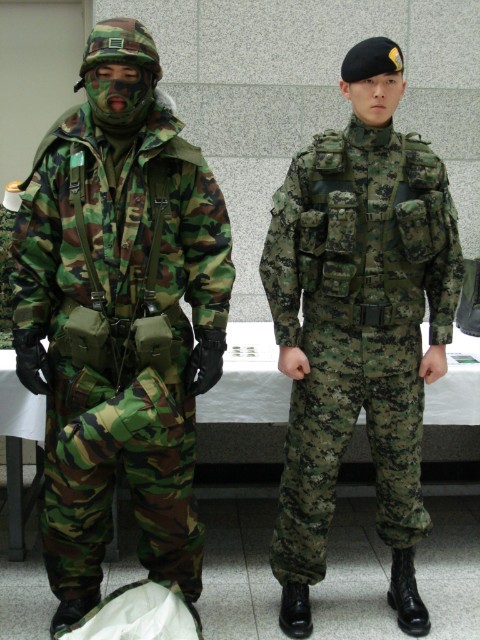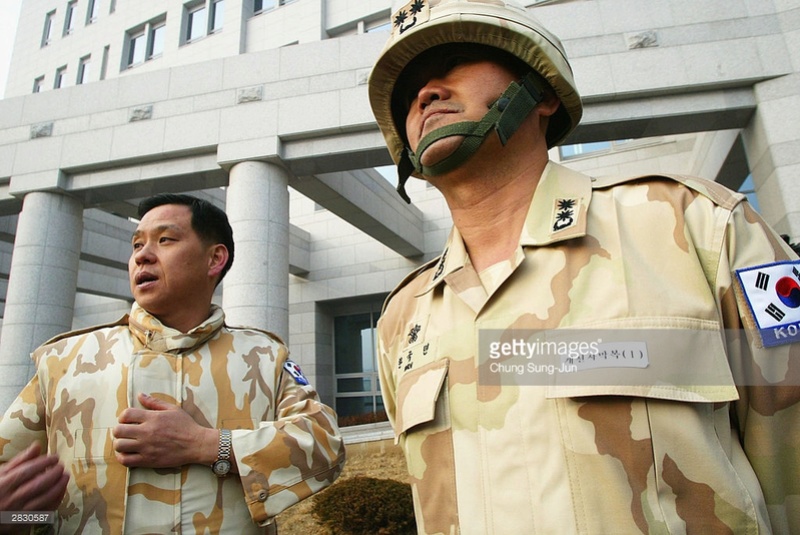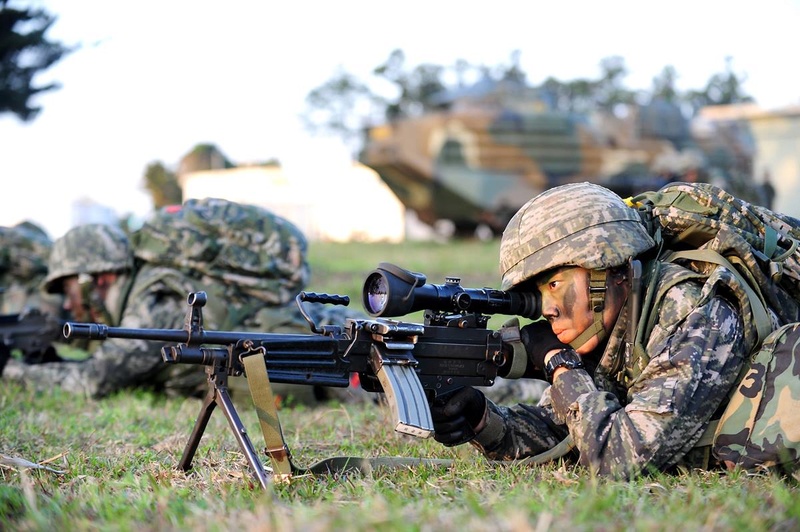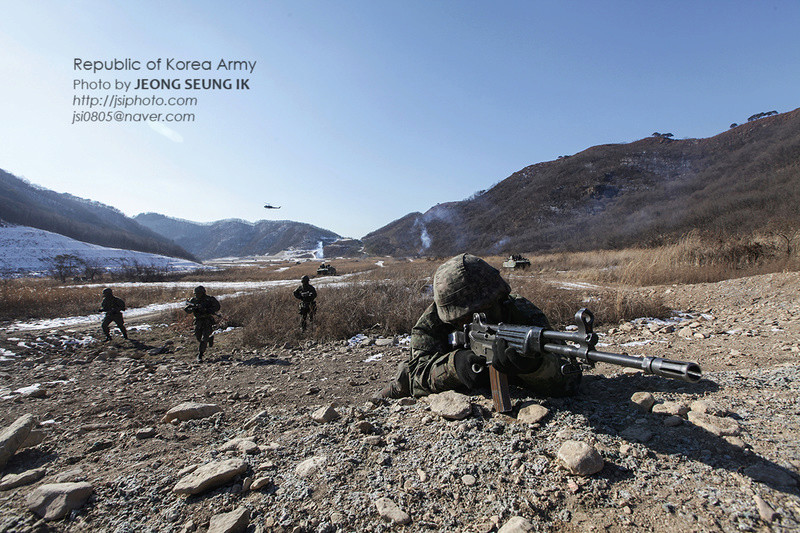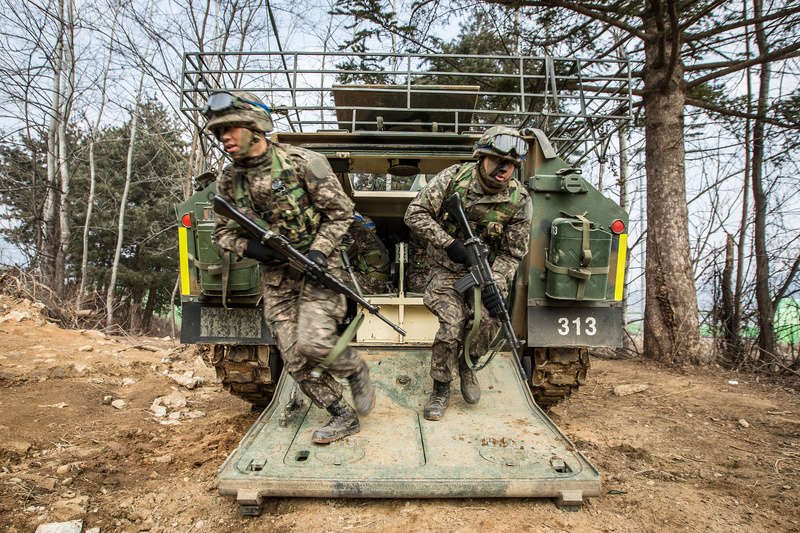 Advisers: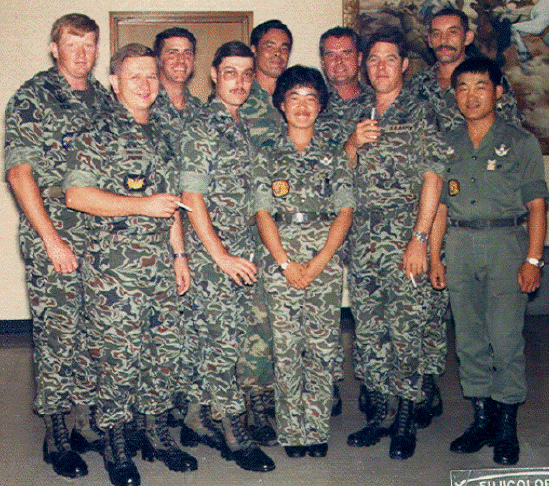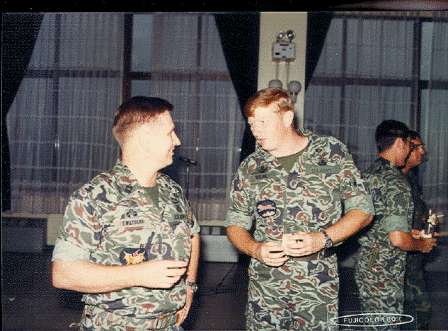 And the only photo of the noodle tanker jacket being worn I could find:
Enjoy!
-Nate