Here's some more recent gets, starting with one that while not military, does have some interesting alleged history that I thought I'd share and get your
guys' thoughts on.
This is the old (said to be used 1995-1998, some claim up to the early 00's) ROK Forest Service hybrid woodland/tiger pattern.
From my readings, this were apparently worn by ROK Forest Service workers, largely firefighters, and especially those who were in the public service workers program of
men who could or chose not to fulfill their military conscription and instead chose to fulfil their "Public Interest" obligation through one of the government public service programs, including the Forest Service.
It was made on a basic ROK military OG/utility style shirt and similar to military style trousers but with one flapped and one open rear pocket.
The arm patch is for a worker for Asan City and reads "Forest Service Public Worker" on the top, has a name tape, and once had a large black-text on white background patch over the left chest pocket that read, "Public Interest".
The most interesting thing is a bit I found on namu.wiki regarding the history of ROK military and Public Interest service uniforms which alleges that the pattern iteself was actually created and intended to be exported to Rhodesia during their Bush War, but following its change to Zimbabwe and either subsequent bankruptcy or cancellation of order, the uniforms (or perhaps just the fabric was intended?) never made it to Rhodesia and instead, in order to avoid wasting the masses of fabric, were made into uniforms for the Forest Service.
Unfortunately there are no sources cited on the namu.wiki so take that claim with a huge helping of salt, but it is quite interesting to ponder, and besides that source I have found no other attempts of explanation as to the origins of the pattern/uniform.
https://namu.wiki/w/%EC%82%AC%ED%9A%8C%EB%B3%B5%EB%AC%B4%EC%9A%94%EC%9B%90
https://namu.wiki/w/%EC%82%AC%ED%9A%8C%EB%B3%B5%EB%AC%B4%EC%9A%94%EC%9B%90/%EA%B7%BC%EB%AC%B4%EC%A7%80#s-2.8
https://www.dogdrip.net/dogdrip/254131665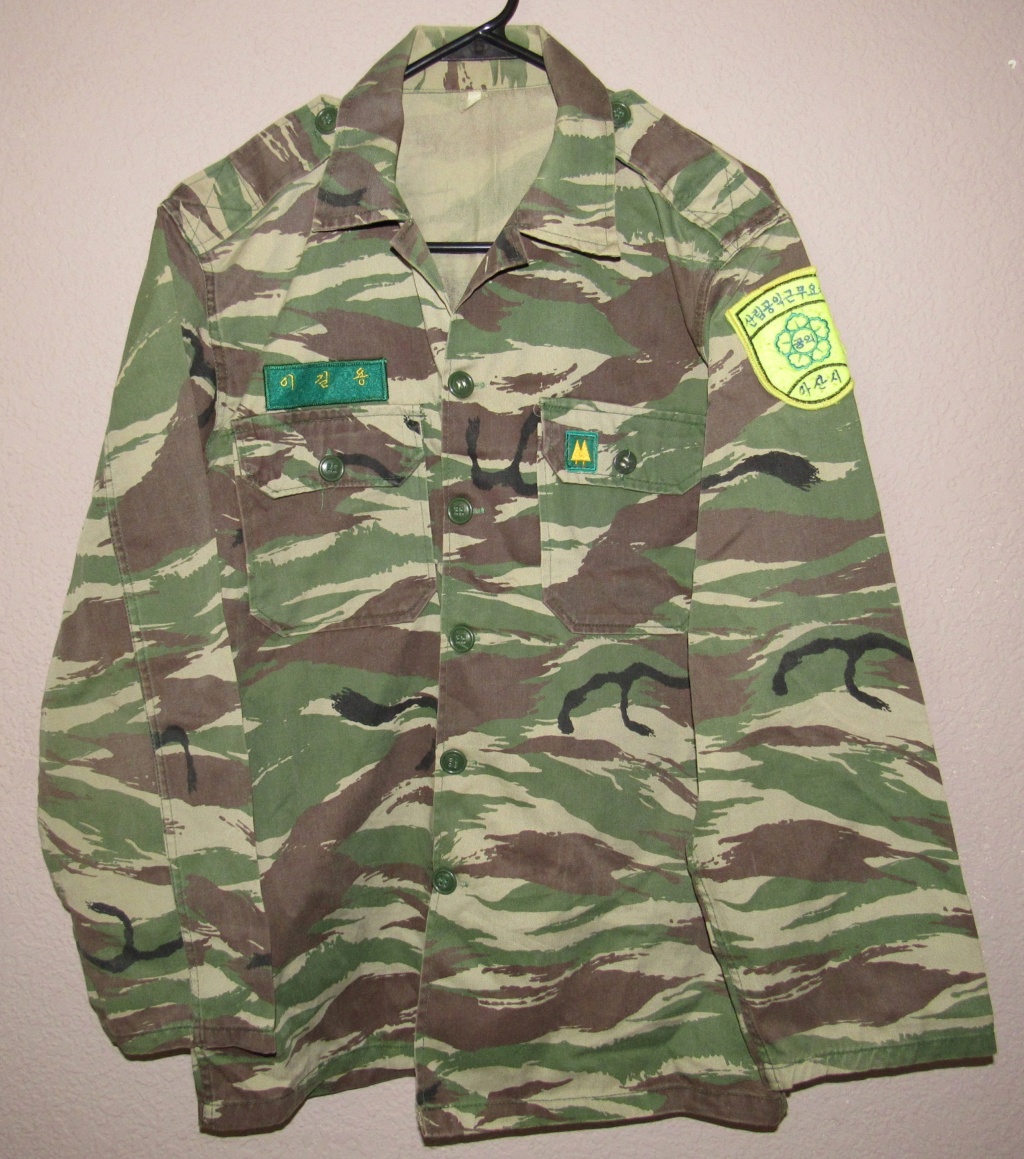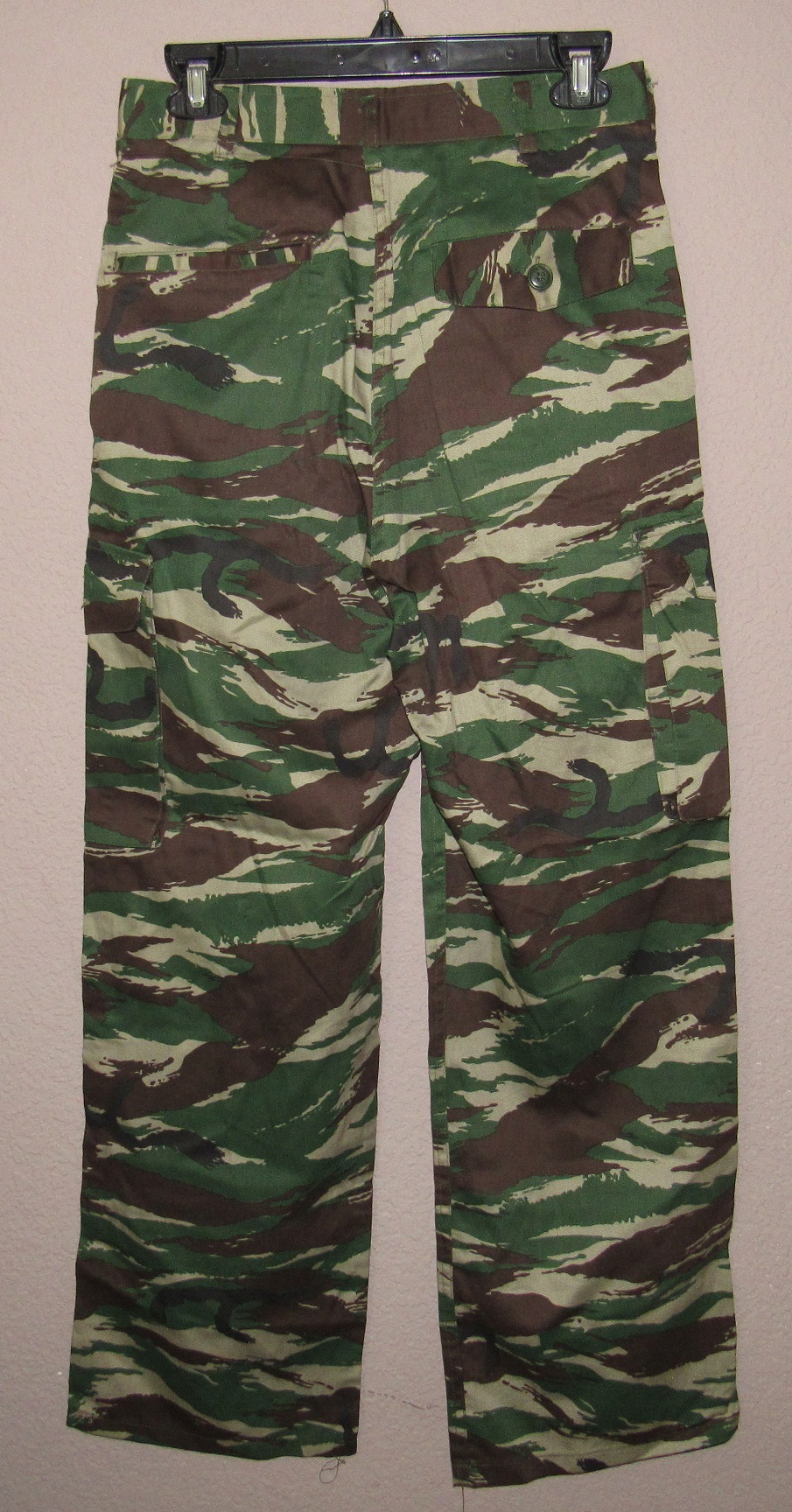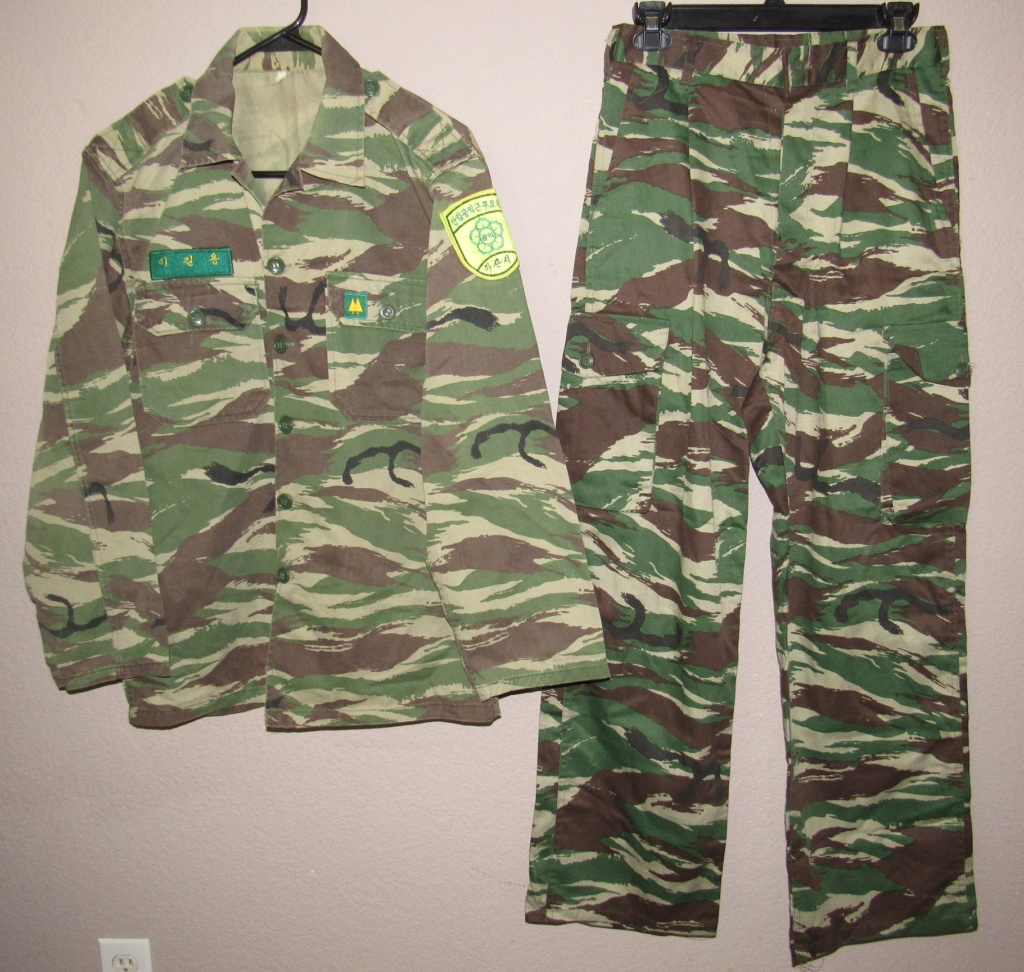 "Inauguration ceremony of a fire-fighting team". Undated, appears to be late 90's.
1995 dated uniform catalogue photos from the ROK FS. The original page I found these from seems to be gone.
A Dec-2010 dated "grenadier" version of the standard K2 rifleman's LBV for an M203 grenadier.
It omits a couple of magazine pockets and some of the lower utility/compass/FD pockets for twelve 40mm grenade pockets.
Like the regular rifleman LBV, these are also still made in Granite B (and possibly WAVEPAT).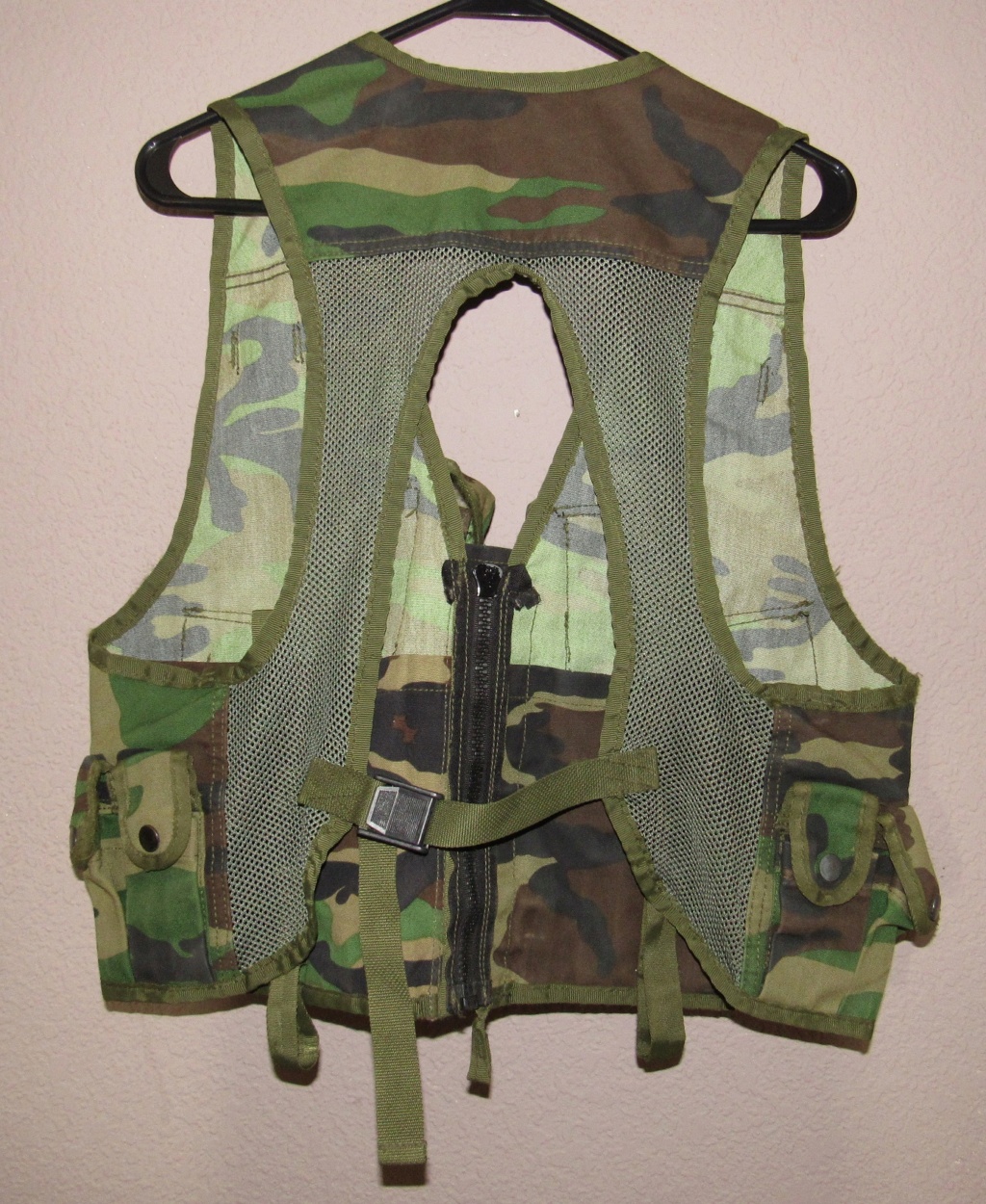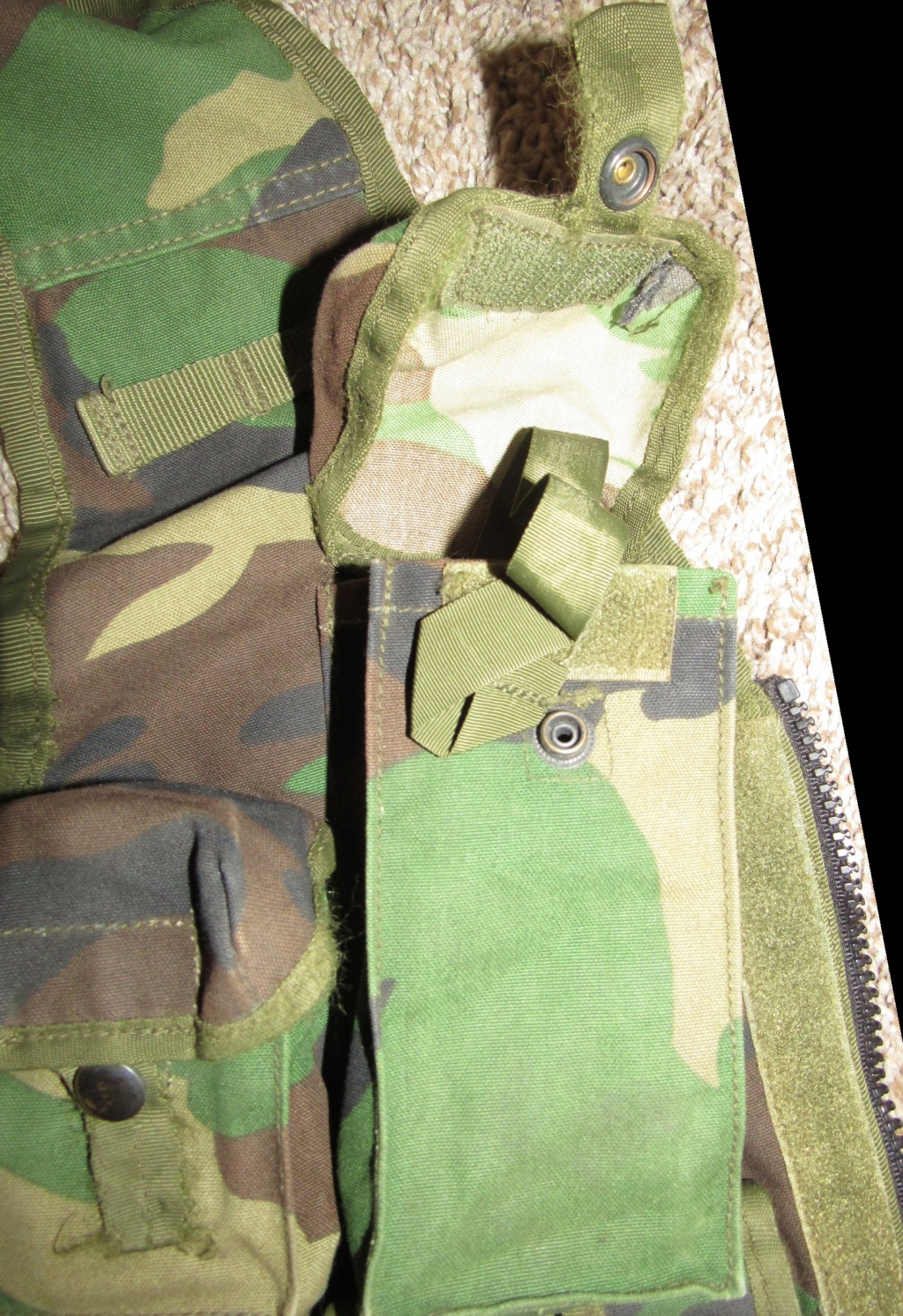 And a vest I've been trying to get for a long time; the "Special Forces Vest", as stated by the stamp (tag on some examples).
Also called the 특전조끼 (Special Warfare Vest), 침투조끼 (Infiltration Vest) or 수색조끼 (Recon Vest), these were first issued in the 80's in the Viper camouflage pattern, although the Viper ones had a white fabric interior, almost completely mirrored front pocket setup, and lacked the internal radio pocket/padding inside the backpack.
This one is also a Dec-2010 dated one in the Tonghab/woodland pattern, and these vests were also made in WAVEPAT and Granite B.
I assume they were made in the ROKSWC "Doksa" digital pattern as well but I don't recall having seen one before at the moment.
As the name suggests, they were initially restricted to ROKSF but by the mid-late 00's seem to have reached general issue for all Army and Marine combat units, and the ROKMC still wears the WAVEPAT ones.
However, as of the 20's these and the older LBV's seem to be largely getting phased out except for reservists and training in exchange for a newer FLC-type modular vest.
It has a plethora of features, including:
-Zip front with velcro flaps
-x4 double K2 magazine pockets (one had holes for use as a radio pouch)
-x3 small compass/FD/utility pockets
-x3 medium utility pockets
-x1 large lower utility pocket (can even fit a canteen sideways)
-x1 large drawstring closed, velcro flapped attached backpack with interior radio pocket with two buckled straps and velcro removable back padding.
-Shoulder/upper back padding
-x2 snap loops on right shoulder (usually used for hanging the angle-head flashlight)
-x1 angled loop/snap loop on left shoulder for hanging a K2 bayonet or other combat knife upside-down, crossdraw style.
-x2 interior velcro pockets (one had additional smaller pockets)
-Lower rear M-1910/ALICE attachments (typically used to attach at least a couple of canteens)
-And elastic, adjustable lace siding to fit over the fragmentation vest